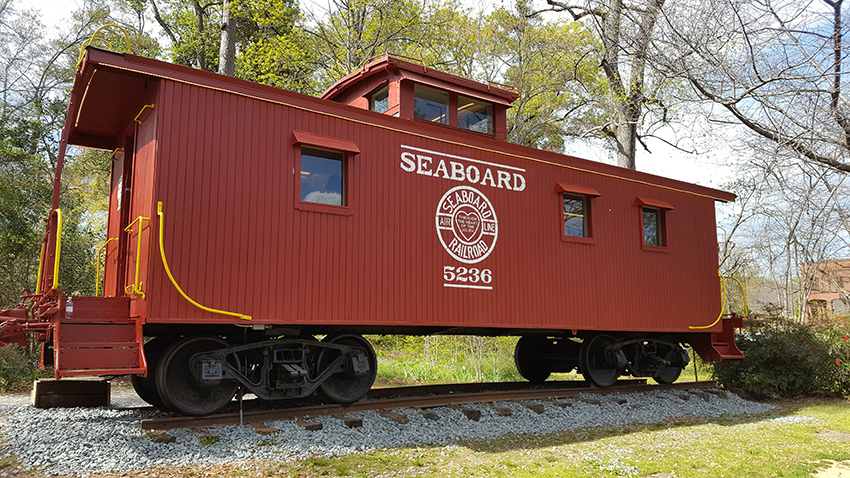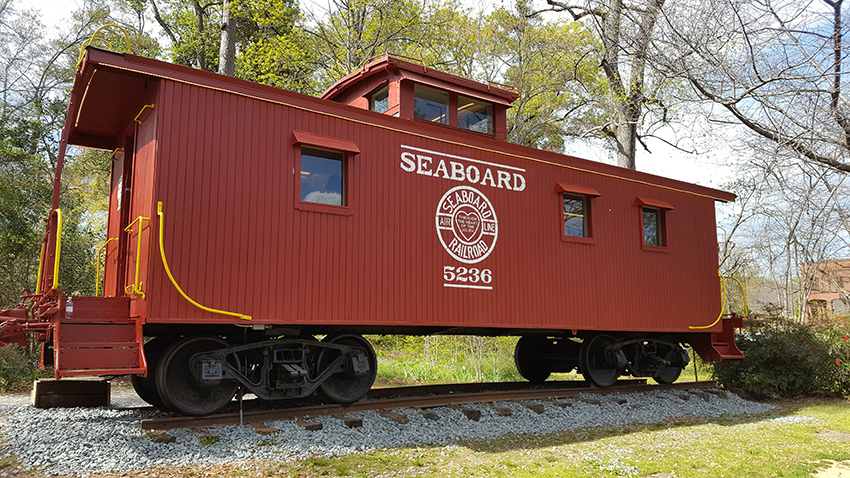 For fifty-three years, the Museum of Arts and Sciences has been home to the SAL Class 5CC Caboose #5236. SAL stands for the Seaboard Air Line Railway, a major railroad system that operated throughout the southeast from 1900 up until 1967. The SAL Caboose #5236 was built in 1923 and accumulated an estimated 1.9 million miles in its forty-one year lifetime. The caboose was decommissioned in 1964 and subsequently donated to the museum. In the years since, the caboose has been cared for and maintained by volunteers and museum staff.
Located at the end of the train, a caboose typically served as a utility car, fulfilling a number of needs. Often the caboose was used as an office for the train's conductor, granting them a place to maintain records and time sheets. The car would also provide crew members with accommodations like beds, stoves, and toilets. To communicate with the front of the train, crew members would use a combination of hand signals, flags, and lanterns as two-way radios were not yet in use. Being at the end of the line of train cars, the caboose was one of the more dangerous sections of the train. The slack created by the train's movement made the car prone to erratic shifts that at times made the environment unsafe for occupants.
The SAL Class 5CC Caboose was built by the Magor Car Company in 1923. Made primarily of wood with an off-center cupola at the top, the caboose's design was common for its era. In 1974, ten years after it had arrived at the museum, the Caboose received a massive aesthetic overhaul with some 150 volunteers helping to restore the exterior, repaint the interior and replace the roof. The undertaking took a year to complete. Other restorations occurred in 1990 and 2014, but for the last twenty years, the caboose's interior has not been open to the public. Fortunately, thanks to Piedmont Construction Group, Geotechnical & Environmental Consultants, and Georgia Environmental Group, the caboose's deteriorating interior will be professionally restored to be lead safe and historically accurate.
Reopened on Saturday, March 25, 2017, the public can once again see the inside of the MAS' beloved caboose, a beautiful icon from the golden age of railroads!