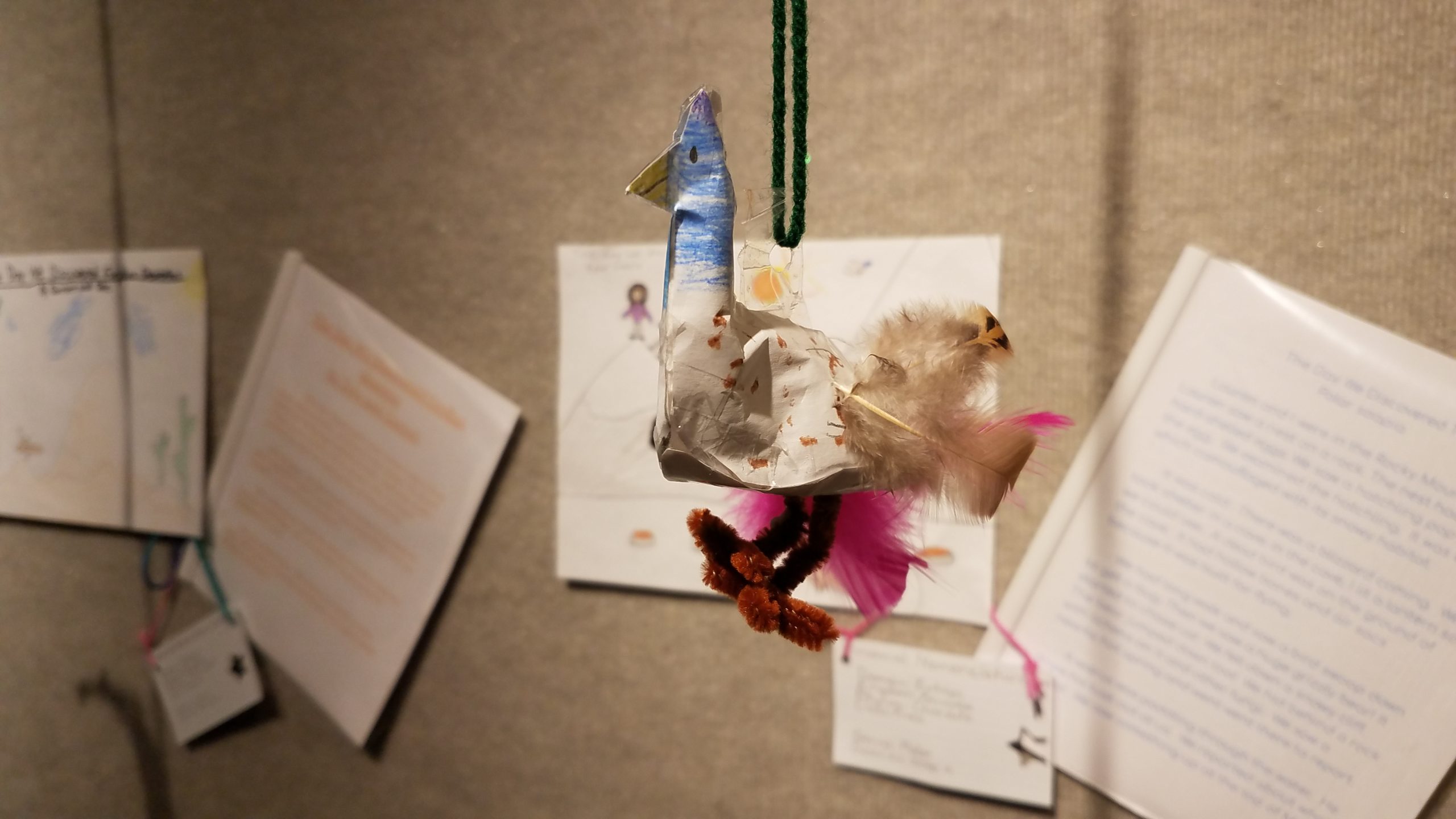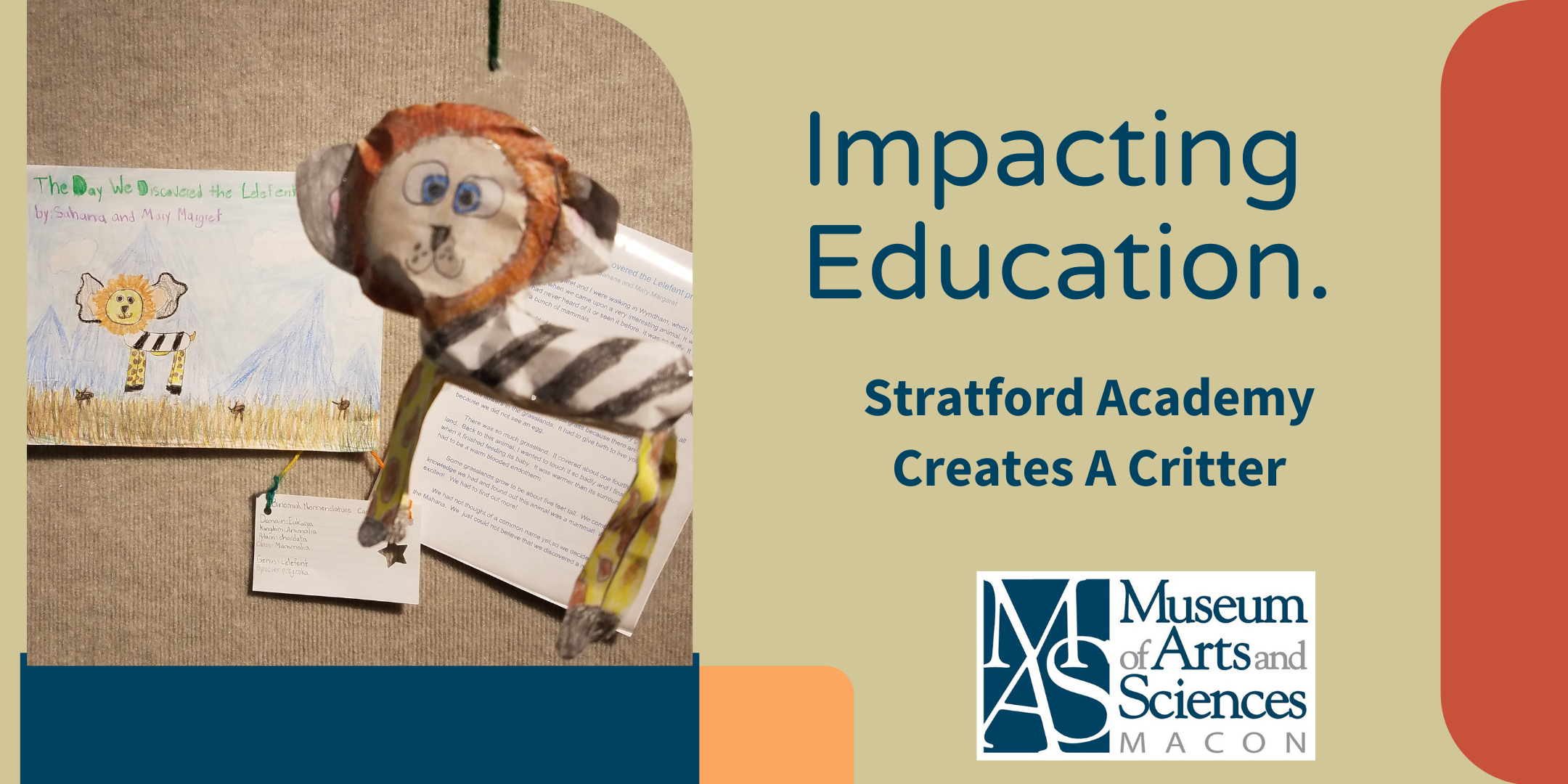 By Christopher Collier, Guest Writer for the MAS
Jil Pinkston was just a kindergartner when she visited the Museum of Arts and Sciences with her class in 1965. Wrapped in the starry glow of the museum's newly-built planetarium, Pinkston clung tightly to the 25 cents that her parents had handed her earlier that morning. 
"Some of us [students] had been given 50 cents or a quarter to buy those—they had pencils [where] the top of the pencil was full of tiny rocks, and of course that was the favorite," Pinkston said. "They [teachers] all told us that if we lost our money in the planetarium, it would be gobbled up and gone forever. So I remember sitting there clutching my 25 cents to get my pencil."
Like many of her classmates, Pinkston secured the most-coveted item of the field trip. It was a magical day thanks to the childlike wonder that accompanies all students on field trips. On that day, Pinkston had taken a deep look into outer space and purchased a pencil with valuable gems, not rocks; no one could have told her differently. 
But despite Pinkston's wonderment, no one would have guessed that she would be facilitating the same magic at the same museum nearly 40 years later. But that's exactly what would happen when she joined Macon's Stratford Academy as a science enrichment teacher in 2004. After graduating from Mercer University with a biology degree in 1979, Pinkston taught at several local schools, including John Milledge Academy in Milledgeville and Windsor Academy in Macon. When Pinkston arrived at Stratford in 2004, she aimed to push her students further. 
"I had my students for six years at Stratford and my goal was to lay a foundation for science that would last a lifetime," Pinkston said. "I wanted to teach them the basic tenets of science and basically how our world works as much as you can. In third grade, I would do what I would call 'grow them up.' In third grade, we talked about the periodic table and the elements and a lot of things that some people think are beyond third graders. However, my third graders got it. We would also do animals and ecosystems, and that's where I integrated with the museum."
Stratford aided this ambitious goal by enabling Pinkston to tweak and customize the school's core curriculum to her liking. Creature Creations was one of Pinkston's most successful projects and a direct result of her ability to develop and implement creative projects into her yearly curriculum. Designed exclusively for third graders, each year's project kicked off with a field trip to the MAS and lasted for more than two months.
"Of course we would do the live animal show," Pinkston said. "Susan [Mays] would always create a wonderful hands-on activity because I am a proponent of hands-on activities. And then there would be a third [activity]. Sometimes we would go out on the campus and look for habitats. One time I did take them to the planetarium because this generation might have outer space as an ecosystem for them. But it would always be three things. And I remember the first time that I went, I delineated to Susan what I wanted from this, and she goes like, 'I'm not sure I've ever gotten such a detailed request for a field trip.' It takes a lot to mobilize as I took the whole third grade and not just one class. I wanted to get a benefit, which I always did, and they always did a beautiful job."
Working in pairs, students had to "discover" a new creature and develop a story detailing their creature's original genus and species names, description, ecosystem, and scientific classifications. The pairs then drew the creature in its environment and created a model of it using two 8.5 x 11-inch sheets of paper. For the final step, each team presented their project to their "scientific community" (class), using a globe to pinpoint exactly where their creature could be found. 
The MAS has been committed to displaying Creature Creations in the Elam Alexander Children's Gallery for over a decade. Susan Mays, MAS Director of Programs, has worked with Pinkston since the onset of the project.
"It's a great feeling as an educator in an informal environment to be able to do something that you know—because you've worked with that teacher—you know that's supporting what she's doing in the classroom," Mays said.
Pinkston said that Create a Creature had an immediate and lasting impact on her students. 
"As the middle school and upper school teachers would tell me, they could always tell who were students that I had for six years and who were the students that came to Stratford in the sixth grade from the understanding they got there," Pinkston said. "[The project] made them have to become cognizant of the fact that there are reasons why a frog is an amphibian or a lizard is a reptile. And what characteristics of their body and their life makes them this class of animal. One of my favorite, most fulfilling things, would be when I would hear them in the hall talking to their friends and integrating these facts into their parlance, saying, 'you're not an amphibian, you didn't have to live on water' or something like that. Not just being able to say it back to me but making it be part of their whole understanding there."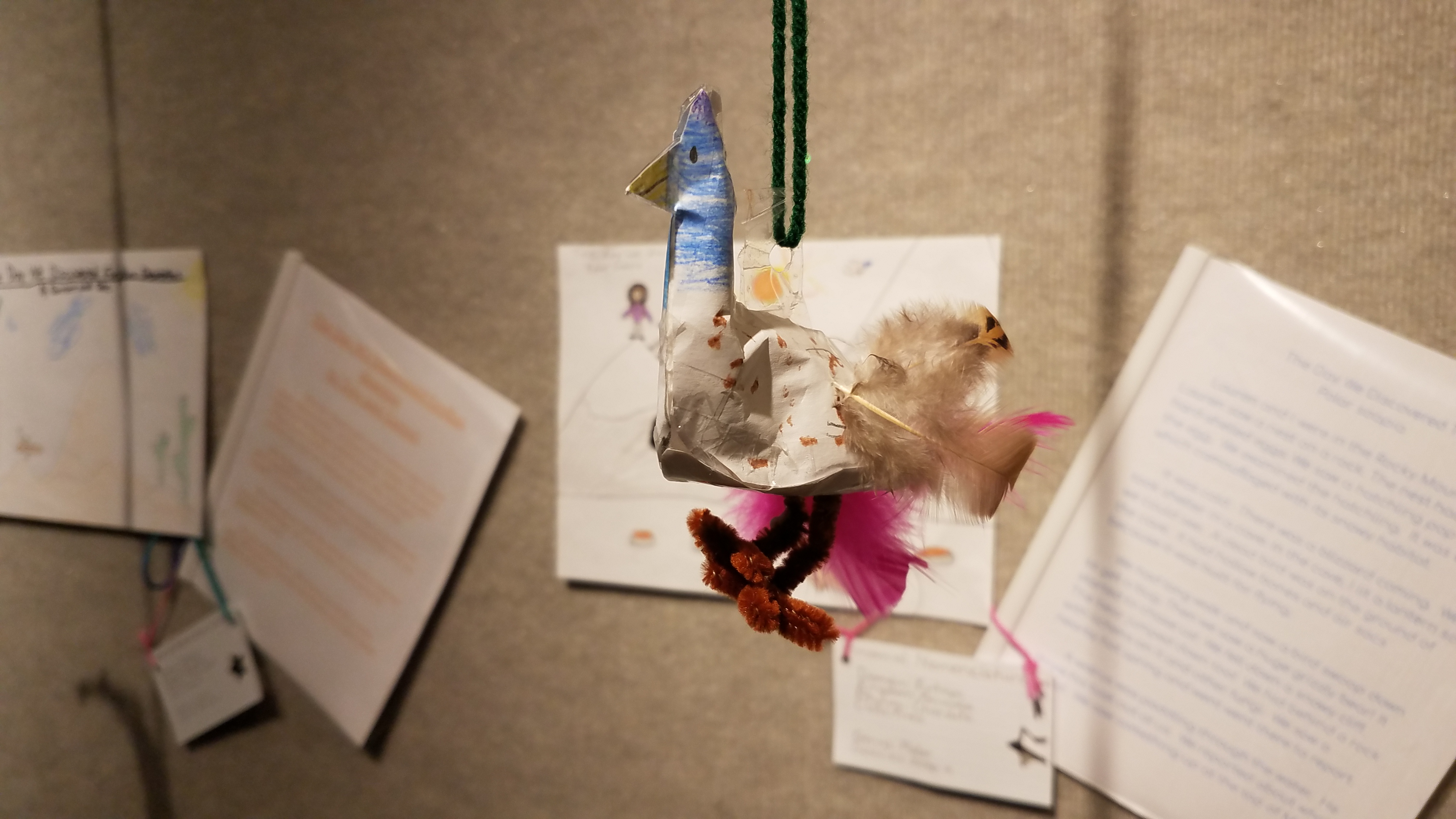 Create a Creature was part of Pinkston's curriculum for more than 10 of her 16 years at Stratford Academy. The project is just a single facet of Pinkston's meaningful education career; her impact on Central Georgia education will be noted for generations to come. 
"One thing that was marvelous to me was—two years ago at the Bons Hommes Yule Ball, I saw tons of my former students, and of course it's always nice when they want to give you a hug and a smile comes on their face," Pinkston said. "But I had four different students that came up to me and said, 'Ms. Pinkston, I picked a science career based on your early inspiration.' That was my whole goal is to try and create some more science thinkers because we need them."
Pinkston is now retired from classroom teaching, but she continues to tutor students in math and science, an undertaking she began more than 25 years ago. Dr. Anne Hurley, attending veterinarian for the U.S. Department of Agriculture, was Pinkston's first student. 
"Jil was amazing with doing hands-on activities and that was part of what I was missing in traditional school," Hurley said. "That is doing things—that's how I learn. That's what she introduced me to is actually physically doing something, not necessarily writing, but actually doing activities and then translating them to why that is important in school and what I'm trying to learn in school. It made a huge impact on how I look at things."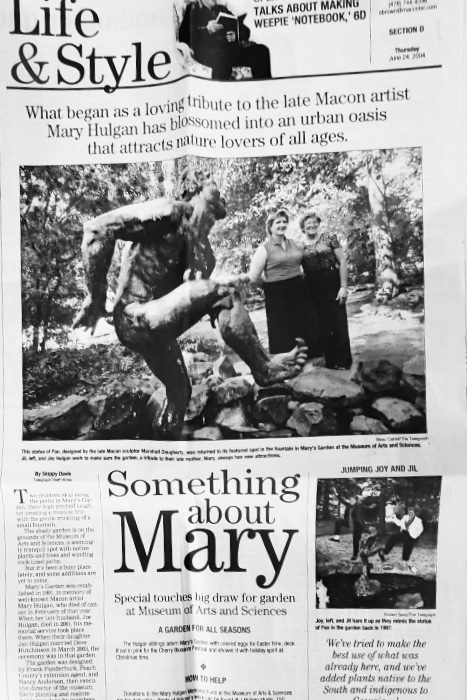 These days, Pinkston still frequents the Museum of Arts and Sciences, but not for field trips. Now she visits the museum to honor and remember her mother—Mary Hulgan. Born in 1920, Mary was a founding member of the Middle Georgia Art Association, a respected artist in Central Georgia, and a mother of four.
After their mother's death in 1991, siblings Joy, Jil, Jan, and Jef worked with then MAS Executive Director Nancy Anderson to honor their mother. The result was Mary's Garden, a memorial that includes flowers, walking paths, benches, and a fountain of Young Pan, a gift from the Middle Georgia Art Association. The museum also honored Mary with a retrospective art exhibition that lasted from March 17, 1995, to April 23, 1995. When Joy, Mary's eldest daughter, passed away in 2014, a bench was donated to the garden in remembrance.
More than 50 years later, Pinkston's memories from her first MAS field trip in 1965 remain as bright as the radiant glow of the Mark Smith Planetarium. And thanks to Mary's Garden, her memories of her mother and sister remain even brighter.