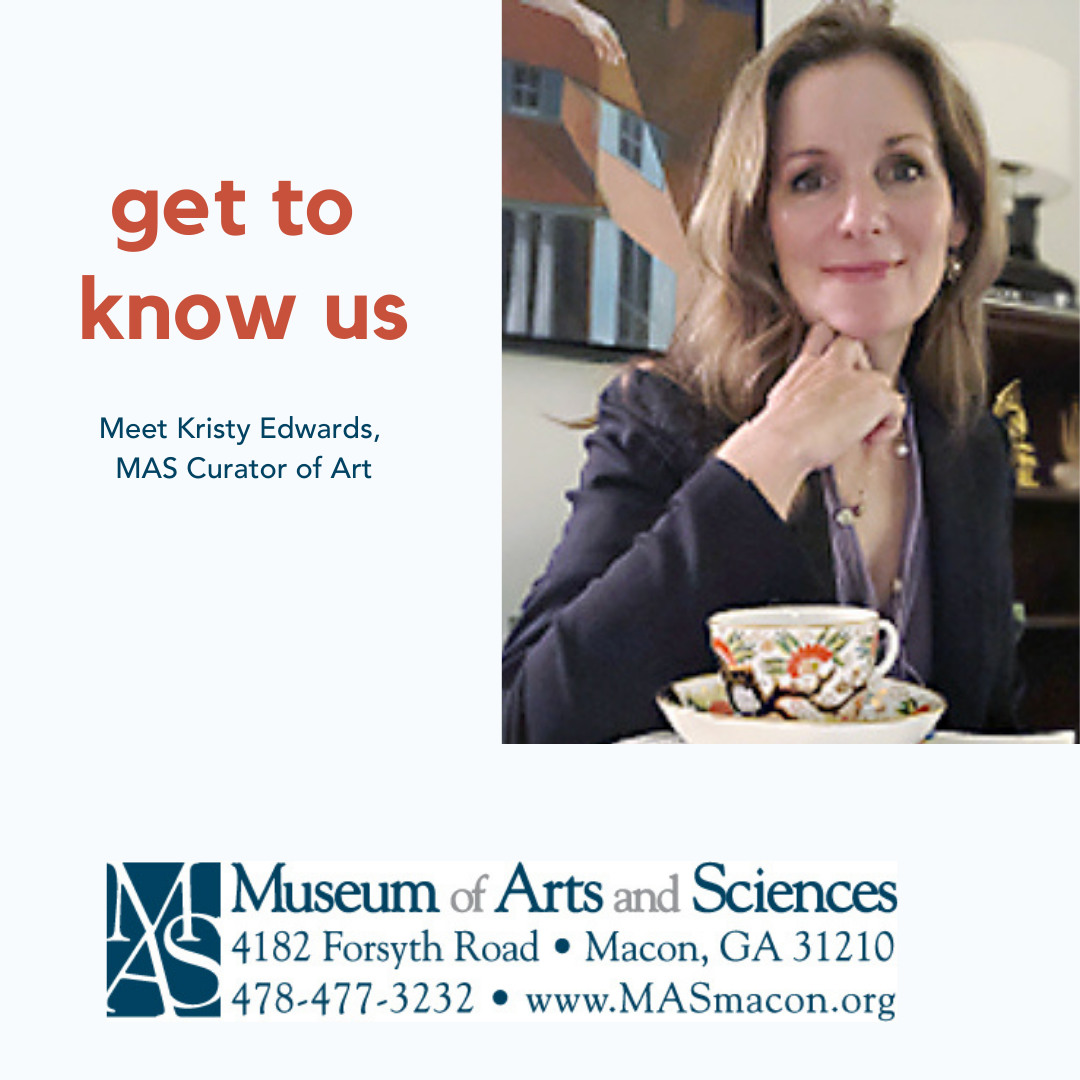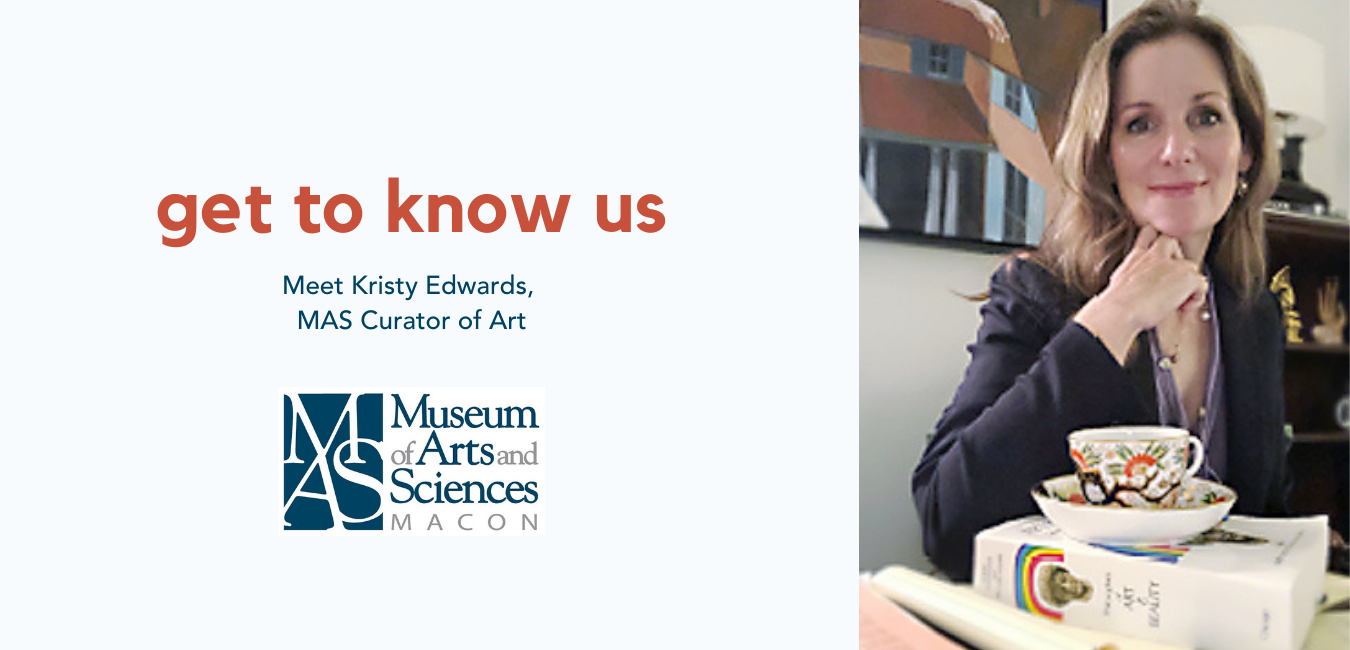 By Christopher Collier, guest writer of the MAS
Welcome back to Get to Know Us, a Q/A series giving readers a personal look into the lives and careers of MAS staff members.
Today's guest is Kristy Edwards, MAS Curator of Art.
Art entered Edwards' life at the age of nine. The Virginia native recalls sketching and documenting her world through cartoons. One vintage photograph shows the young artist displaying her work at the dinner table. Instagram, Twitter, and Facebook weren't around to record the occasion, but it didn't matter—her family was her audience that night. 
Edwards went on to study art and art education at the Lamar Dodd School of Art at the University of Georgia. After graduating in 1984, Edwards continued her studies at the New York Academy of Art and Parsons New School of Social Research. Edwards has also studied and expanded her artistic knowledge under artists such as Bo Bartlett, Marc Chatov, Albert Handell, Hollis Dunlap.
Edwards is also the owner and president of SimpatiCo Studio, LLC, and a former middle and upper school art teacher at Macon's Stratford Academy. Today, Edwards is the curator of art for the Museum of Arts and Sciences, a position she began earlier this spring. The caretaker of the MAS' permanent collection, Edwards aims to guide Central Georgia towards the discovery and appreciation of art in any way she can. Reflections On Our Collection, her weekly blog, is at the forefront of these efforts. 
Q: Did you ever see yourself working at the museum?
A: After the fact, in retrospect, it's perfect. It's like the universe knows how to conspire all these little things that you can't see until they're put together. And then you go, 'ok, here's the pattern.' It's so perfect because it's using every single skill I've had up to this point.
Q: Did you visit many museums growing up?
A: I went to high school a block away from the Virginia Museum of Fine Arts, which is one of the best art museums on the East Coast. They have lots of collections from the Mellons and different Northeast philanthropies and foundations. It's a tremendous museum with everything from Egyptian mummies to Andy Warhol to Kehinde Whiley.
Q: What is your favorite hobby outside of work?
A: I like to grow roses. I plant them first, grow them, nurture them, [and] when they bloom, I put a chair out and I paint them.
Q: 2020 has been a challenging year. Has art helped you cope?
A: I believe that it's a very important thing for people to make art because the making of art is an excellent, productive escape into a meditative state. It is a productive and proper escape.
Q: What is your favorite restaurant?
A: I think Fountain of Juice, to be honest. It's right here in Macon.
Q: What is your all-time favorite TV show?
A: I just love "The Office." I've probably watched [it] nine times.
(*This interview has been condensed and edited for clarity)