2022 Fulldome Film Festival: Family Fun Block (2PM Block)
August 20 @ 2:00 pm

-

3:00 pm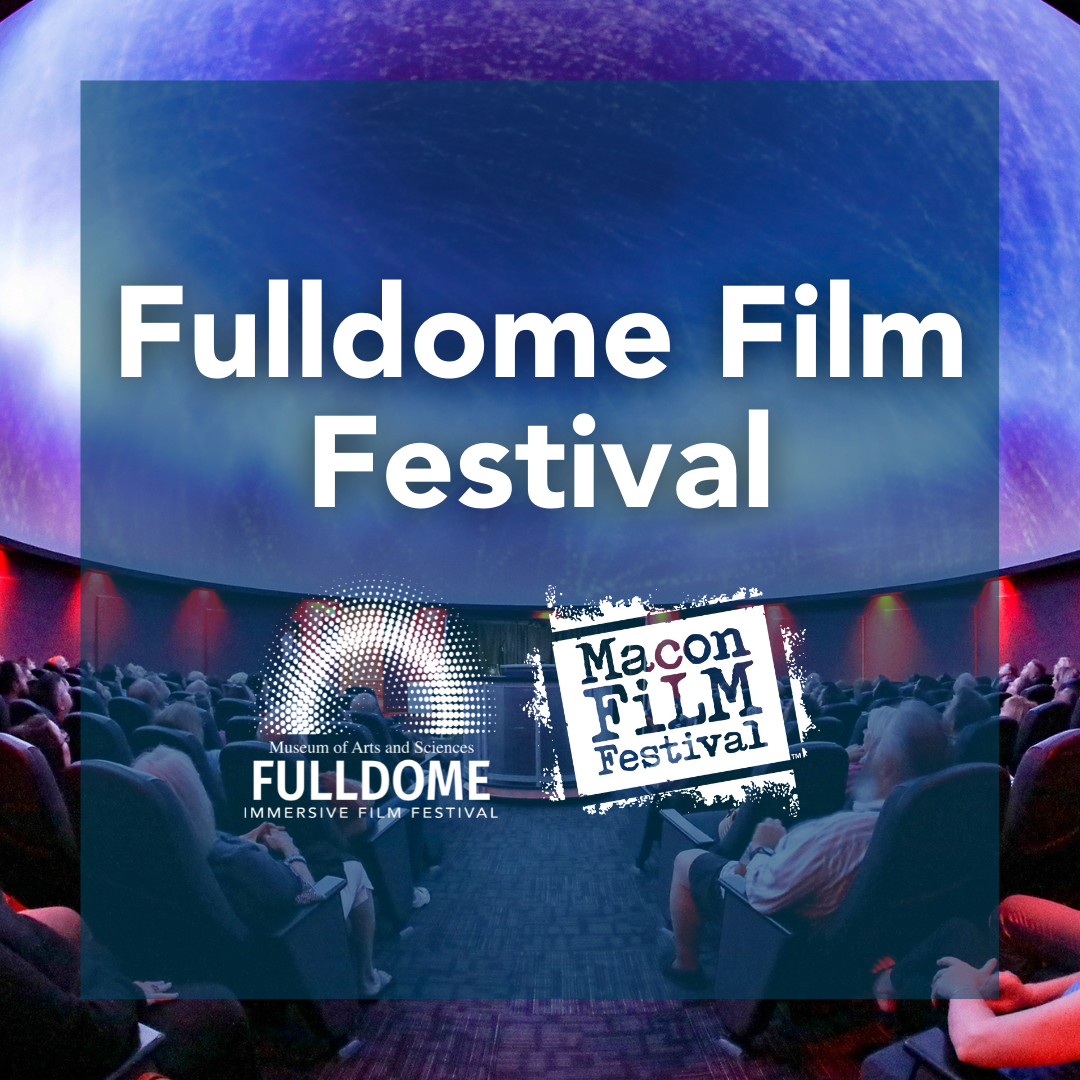 During the Fulldome Film Festival, the MAS Planetarium will be running Fulldome Films in lieu of regular programming. See what is showing below! For more information about the Macon Film Festival, visit maconfilmfestival.com
DINOSAURS: A STORY OF SURVIVAL
Director/Project Creator: Javier Bollaín, Render Area & Monigotes Estudio 2.0
TRT: 28:00
Country: Spain
Synopsis: Like almost all children, Celeste is fascinated with dinosaurs. She is preparing a talk for her class about how they went extinct when Moon, a very wise and magical character, poses a tantalizing question: what if I told you that there are still dinosaurs among us? Celeste will join Moon in a journey through time, and exciting adventure that will show them the Earth as it was in the very, very distant past.
IN THE LAND OF FLABBY SCHNOOK
Director/Project Creator: Francis Gélinas
TRT: 6:04
Country: Canada
Synopsis: A little brother asks his older sister how she managed to stop being afraid of the dark. She leads him into a succession of dreamlike scenes where everything comes to life and the outcome leads the little brother to confront his own fears. In the land of the flabby schnook is a contemplative film where the spectator discovers the magic of the place from the point of view of the protagonists.
Director/Project Creator: Tatoaraoz
TRT: 4:31
Country: Argentina
Synopsis: It's a colorful journey into the craziness of the spiritual jungle.