Through November 18, 2019
Sol Hill's photography-based "metagraphs" capture images from the world and show us alternate unacknowledged realities full of errant visual incident and covert meanings. Through a process that is both technological and poetic, Hill permits digital noise – extraneous energy in the form of light, heat, or cosmic rays – to affect the photographic image, resulting in randomized colored pixels and blurred movement..... a way of expanding sight.
Exhibition organized through Katharine T. Carter & Associates.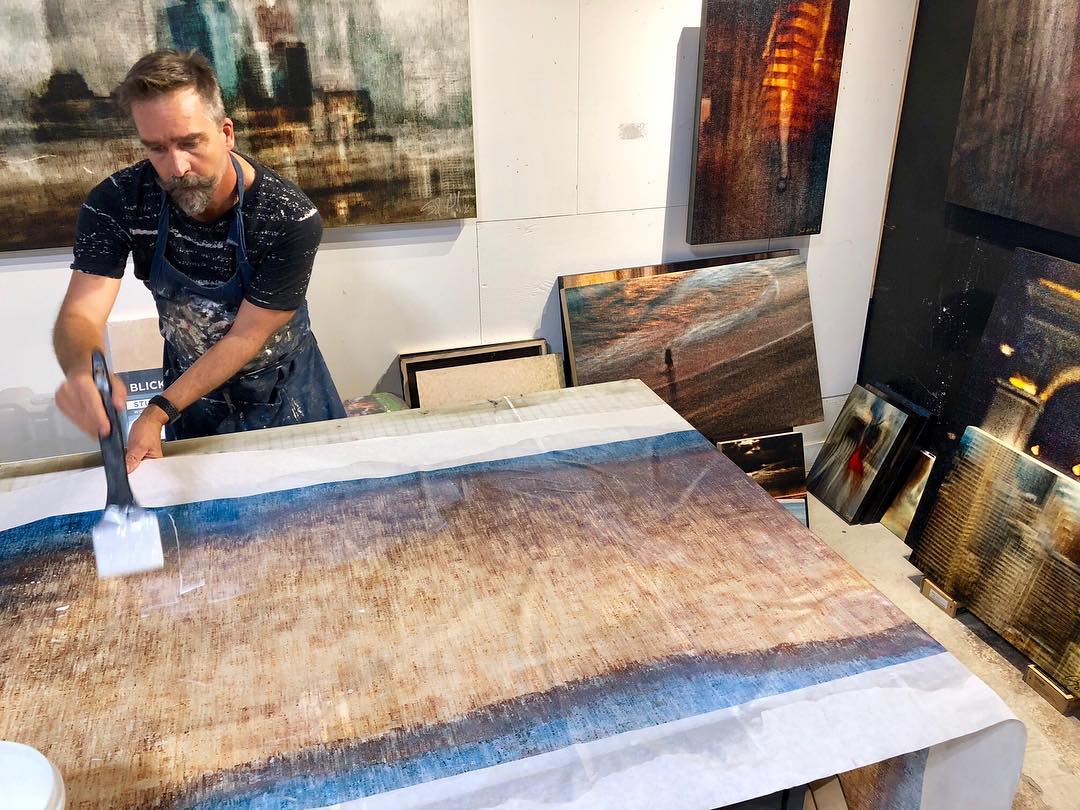 Anne Marchand. Photo by Bob Cullen Photography
I have been in one way or another surrounded by the arts my whole life. My parents were artists and opened the first contemporary art gallery in Santa Fe, NM. My early memories were of my parents in their studios and of Hill's Gallery. The mysterious objects that pervaded the gallery intrigued me. Looking at those artworks felt like observing some secret alchemical language that I wanted to learn.
In college I studied International Affairs and German Studies at Lewis & Clark trying to "do something practical" as my parents wished. Afterward I built earthen and straw bale homes before co-founding Zen Stone Lighting, a lighting design company, with my wife, a former paper artist from Brazil.
After an intense medical crisis, I dedicated myself to pursuing art full time. I earned an MFA in Photographic Arts at Brooks Institute and have been working full time as an artist since 2010 still seeking to decipher that alchemical language, or at least to invent my own.
My artistic practice is divided between working with contemporary digital imaging technology to create what I call Metagraphs, a mixed media hybrid blending the use of artifacts, generated by digital photographic technology's recording of energies other than light, with the aesthetic valuation of painting and by using art as a form of social activism through creating hard hitting social justice art installations with strong presence. Learn more about this artist at www.solhill.com.