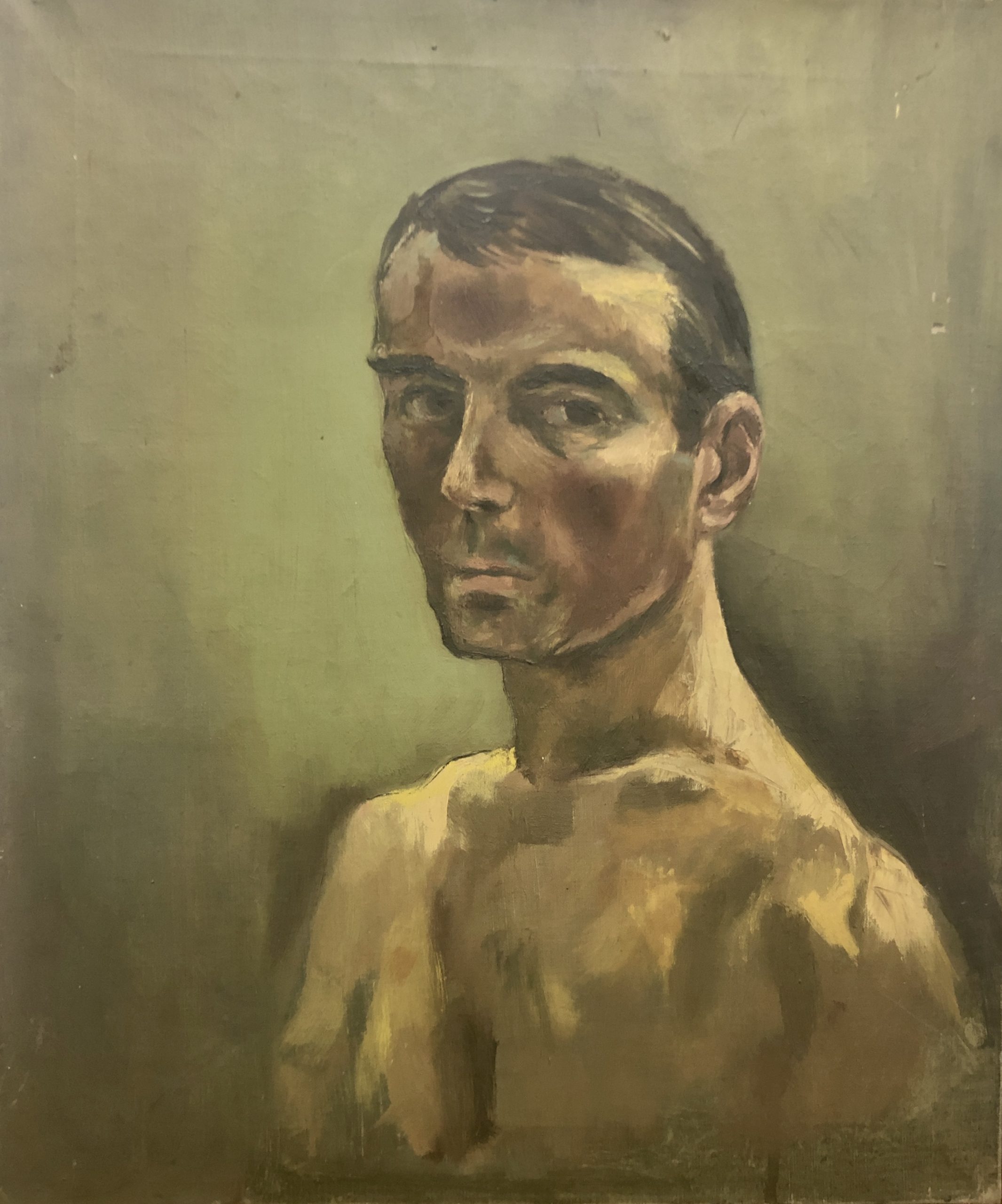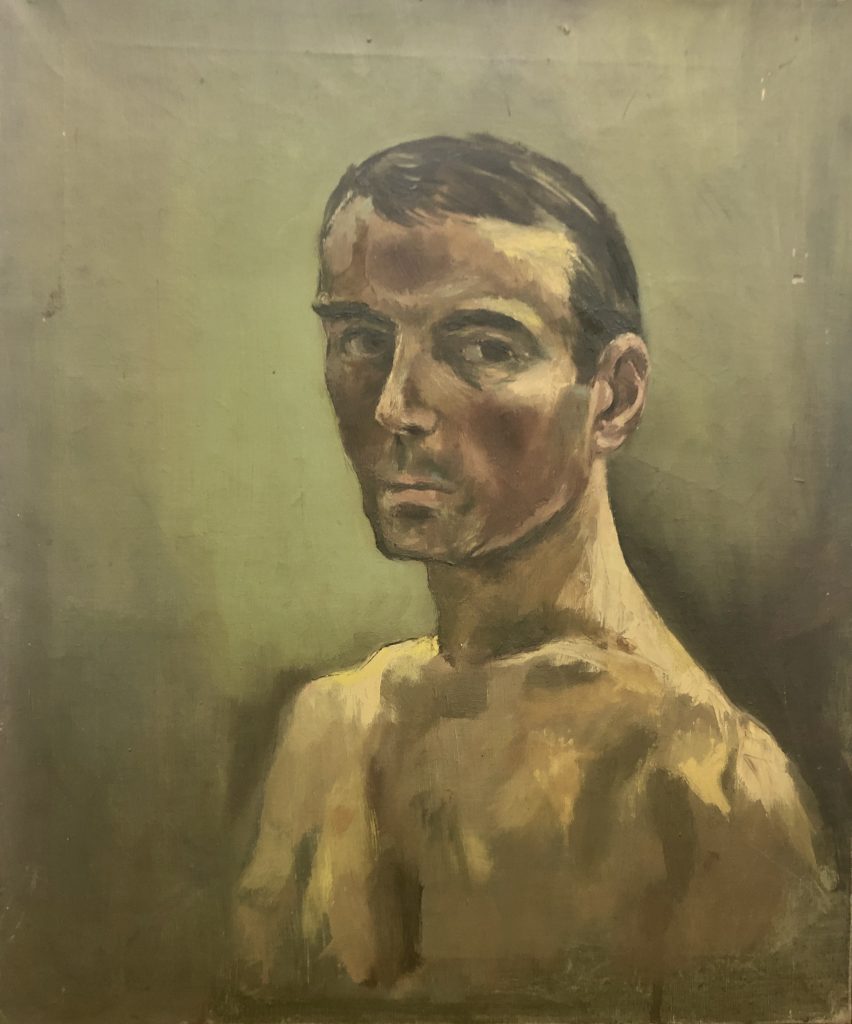 Untitled Self-Portrait: 3/4 View
William Segal
Oil on Canvas
24x20"
A2021.2.1-17
THE ART OF THE SELF-PORTRAIT: SEEING AND BEING
In conjunction with the show of the late William Segal's works on display at MAS until late spring.
As we embark on this adventure of a project of self-introspection together, we may concentrate on the fact that the work is solo, independent, and up to you. I have no restraints on medium or size really or whether it is virtually painted, created, or drawn. I have no rules, regulations, or requests. Here, I do outline some helpful guidelines and give some examples. I am available for support in materials and what supplies might be helpful. I am skilled in many mediums and can offer my expertise to you personally through the upcoming zoom classes. Here, we will begin with some examples of current artists, many of whom are my friends.
For more information on the self-portrait, it would be helpful to read the MAS weblog piece I wrote on self-portraits. In this piece, there are more examples (many historical) of the self-portrait, including a link to all of Van Gogh's self-portraits.
Here is Bo Bartlett's self-portrait in the bathroom in Florence during a time of great change and uncertainty in his life while he was traveling abroad. He generously allowed me to use this example. This was done on paper in gouache with three colors- yellow ochre, white, and black. He describes how he was able to get the sense of color through temperature. There is no red and no blue. The warmth is in the yellow, and the cool is in the black.
Here is Kate Lehman's self-portrait below. She is a contemporary American artist. She was also happy to lend her image to our studies. Her self portrait has such a strong sentiment to me regarding the depth of inward gazing and the pandemic quality of strangeness of our experience, which is very much wordless. The best way to view this painting is through Kate Lehman's Instagram. It is painted on a small piece of copper in oil. It is quite haunting.
Below, I provide another contemporary American artist in Cleveland who has been chosen to show in the esteemed BP Portrait Show in London, Frank Oriti. His work is impeccable, and as a realist he leaves no detail unaccounted for, which is, like Norman Rockwell and others in this realist genre, the evidence of their existence. His work is satisfyingly both modern and classic.
Here is an example of my friend Amaya Gurpide's self-portrait. She is primarily a draughtsman; she draws her work in graphite or charcoal. Actually, she's a painter; she paints with graphite and charcoal. She achieves painting effects with her tools, and her emotive effects are unparalleled. She permitted us to use this one.
Each Monday, we can share our progress (or not). I can be available to help solve problems and add my expertise. I have decided to do a series of three self-portraits; I am involved in a rigorous, online, painting-a-day class with Duane Keiser, an artist from Richmond, Virginia, where I was born and raised. Since I'll be painting every day throughout the month, I figured I could insert three self-portraits and meet both requirements. Here is my first one; I've included the process shots. One of the important aspects of our project together is the vulnerability to share our work even though it feels wrong, unfinished, or 'not good enough.' Those attitudes are a detriment to creating and serve no good, so I begin with putting mine out here. I felt the way this looks, so I am satisfied by the hour and a half of the work I did.
Even if you do not sign up for these classes or plan to skip this portrait class and do a still life or landscape class, please consider doing your own work. The end goal is the process of looking, seeing, being. Stillness and introspection; how do I feel today? What do I look like at this time? How can I express my expression?
Thank you for joining me here.
My best,
Kristy Edwards
Curator of Art
kedwards@masmacon.com