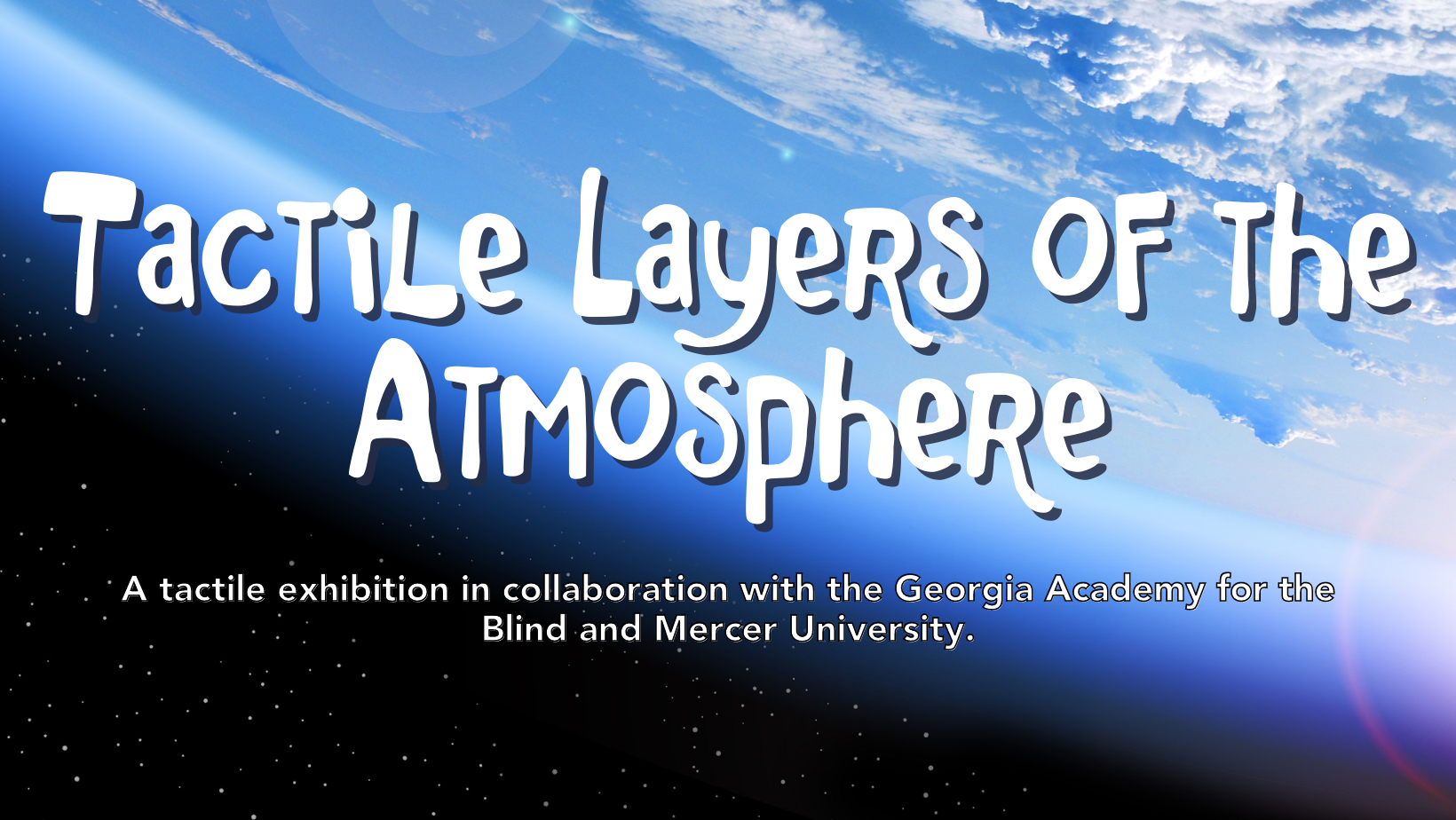 "Tactile Layers of the Atmosphere" is a tactile exhibition in collaboration with the Georgia Academy for the Blind, and Dr. Matt Marone of Mercer University. It is located in the Science Hall, between the Science on a Sphere and the Planetarium.
The model and claymation video of the layers of the atmosphere was completed in the school year 2021-2022. Mrs. Cheryl Moore's Earth Science Middle school students and Dr. Neel Bennett's Environmental Science High school students helped construct the 3D tactile model.
Students are Mason, Roni, Destiny, Tyler, Landyn, Josie, Shayla, Frenchie, Aubrey, Brayden, Dorrian, Ryder, Jackson, and Will.
The Claymation video was completed by Mrs. Applebee's Art students Roni, Maddie, Nehemiah, Karma, Kameron, Ian, Ambria, Korey, Ashlyn, Elisha, Mary, Zaria, and Felix.
Watch the exhibit video here: https://youtu.be/gsKP8AkIZgk