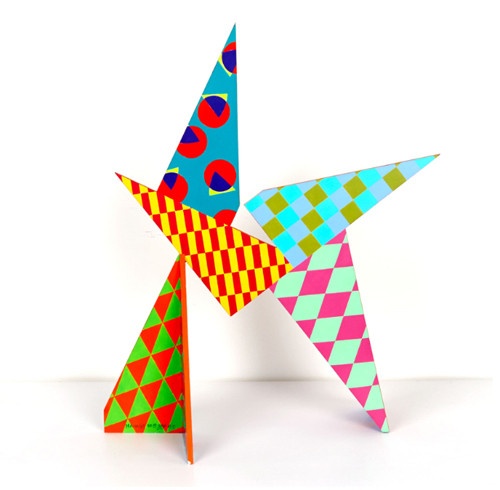 July 1- October 16, 2016
The Museum of Arts and Sciences presents an exhibition of twenty­five vibrant paintings, sculptures, and prints by New York artist Gloria Garfinkel. The artist, whose work combines complex geometry and painterly invention, is particularly fascinated by the traditional Japanese kimono and obi. Her work celebrates not only the beauty expressed through the garments, but also the art of recycling and layering fabrics to create unique looks and patterns. Garfinkel is a post­color field painter, elaborating color's potential in a number of different modes. In a modernist manner, she takes these fabric patterns and juxtaposes them with color variations, creating fields of conflicting color that act on the eye in lively ways. Each body of work undertaken by Garfinkel, at the nexus of the second and third dimensions, represents another attempt to explore how color and pattern interact in new ways.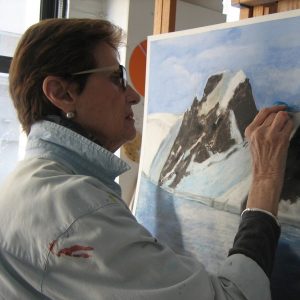 New York artist Gloria Garfinkel's vibrant, colorful abstract work has been included in museum exhibitions and contemporary art gallery shows throughout the United States and abroad. Ms. Garfinkel draws inspiration from her extensive international travel and her keen interest in science and mathematics.  Over the last seven decades, these experiences and interests have furthered her experimentation in color relationships, and juxtapositions of textures and patterns reflected in her prints, paintings, movable sculpture and handmade books.
Ms. Garfinkel has had solo exhibitions at the George Walter Vincent Smith Art Museum, Ella Sharp Museum, Anderson Center for The Arts and gallery solo shows at Paul Sharpe and Mary Ryan Galleries in New York. Her work has been included in group exhibitions at the Brooklyn Museum, Portsmouth Art & Cultural Center, De Cordova Museum, and Brattleboro Museum among others.  
Many corporate and private collections contain examples of Ms. Garfinkel's work. Her pieces are included in the permanent collections of the New York Public Library, The Albright-Knox Museum, San Francisco Museum of Art, Haggerty Museum at Marquette University and other notable institutions.