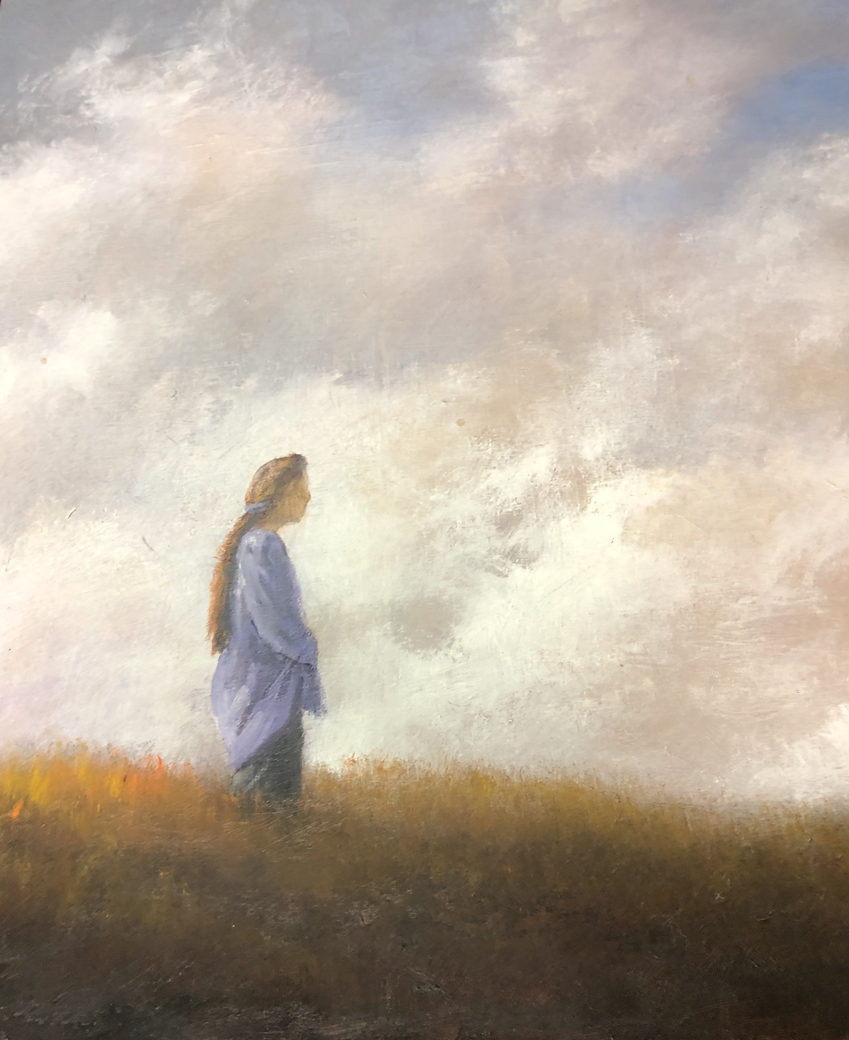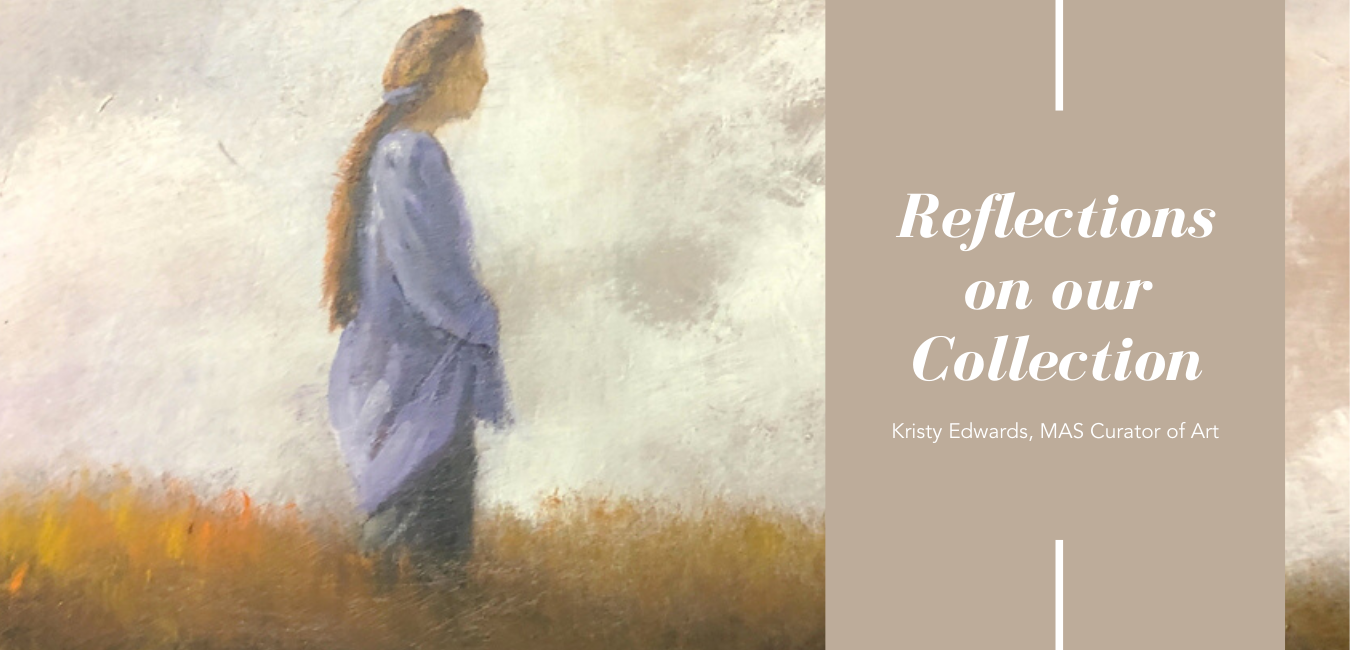 Looking deeper at the artwork held by the MAS and matching it with poetry.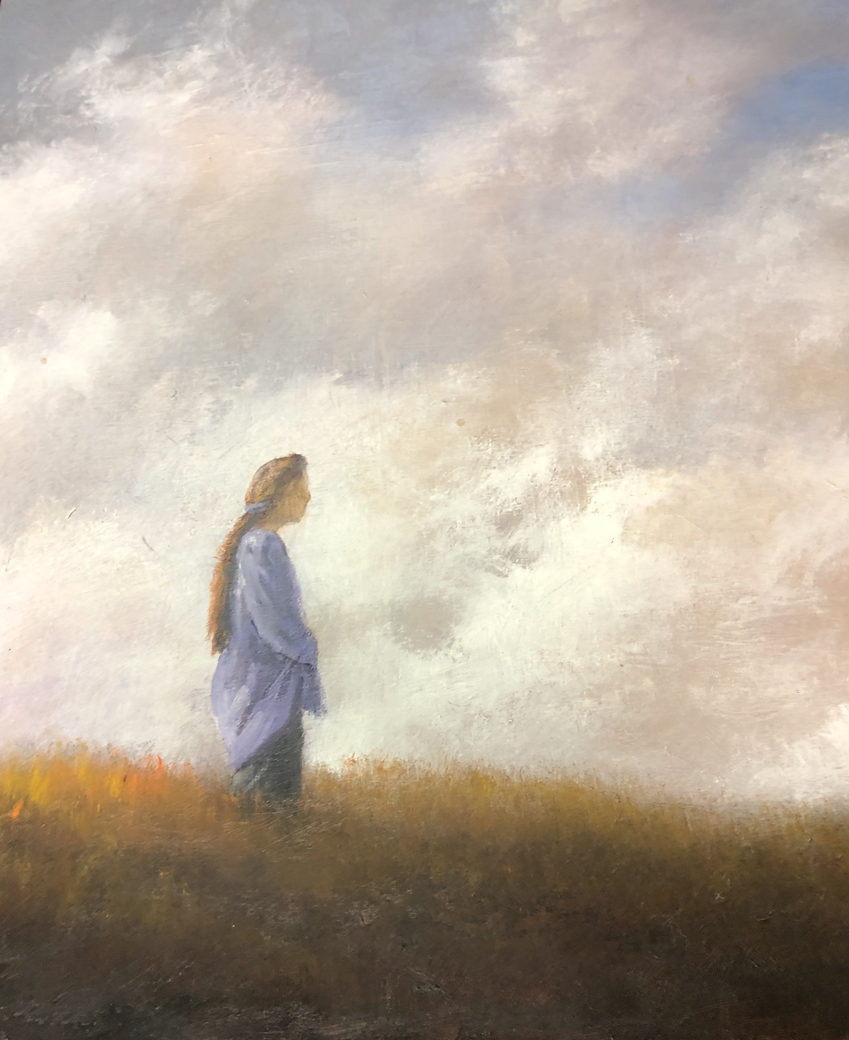 The Tempest, Scott Duce; 1997; framed oil on panel (16" x 16"); A2015.06
Scott Duce earned a Bachelor of Arts from the University of Utah in 1981 and Master of Fine Arts from Boston University in 1983. He has exhibited widely across the United States, plus Europe and South America., and is represented in numerous corporate, private, and museum collections. Currently, he lives and works in New York and serves on the faculty at Sarah
Lawrence College. He lived in Macon and served on the Wesleyan College faculty during the 1980s and 1990s.
This painting calls to mind a field which I remembered this poem :
Out beyond ideas
Out beyond ideas of wrong doing or right doing
There is a field
I will meet you there.
When the soul lies down in that grass
The world is too full to talk about
Ideas, language, even the phrase EACH OTHER
doesn't make any sense.
- Rumi, Poet of Persia 13th c
It is interesting to compare and contrast our Scott Duce's "Tempest" with two other paintings of similar composition and the use of "Ruckinfigur" a German term that describes the human
gazing off into distance as if to indicate a longing or yearning. How are the next two paintings like the Tempest? How are they different?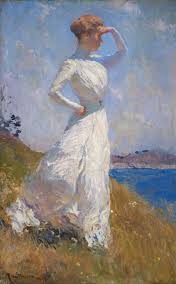 "Sunlight," Frank Benson; American; Indianapolis Museum of Art; 1909
How is this painting like our Scott Duce?
ALIKE
Both paintings feature a solitary female figure standing and looking out into distance
Both are in landscape with fairly low horizon line (more sky than earth)
Both evoke watching, searching, looking
Both share similar color scheme especially in the field of grass.
DIFFERENT
Duce painting evokes a looser interpretation - less tied down to place, time of year,
Benson painting is definitely tied to turn of 20th C
Also the mood is a bit different.
Duce painting is wistful and evocative, whereas the Benson Painting is direct, commanding body language, protective even-Less open. The sunlight, the painting's title, is also direct, commanding, and more pointed and definitive
"Christina's World," Andrew Wyeth; American; MOMA; 1948
Here is another very famous painting to look at in terms of this Ruckenfigur genre/mood. How is this painting like our Scott Duce?
ALIKE
Similar color grass, sky
Woman wistfully longing for the distance
Similar color schematics
DIFFERENT
More modern- time and place as imagery suggests
Higher horizon
More detail
A structure is included
Female is not standing
It's important to me that we look at our own collection together and relate it to works from history and that are established and held in high regard by the population and art world. Doing this enables us not only to understand what we have here in Middle Georgia, but it elevates what we have by association. Much of art is intellectual, but it is also visceral; felt.
It is a good and wise thing for us to consider both and our exercise today does both- by joining the more visceral aspects of poetry with art and then by comparing and contrasting which is the intellectual aspect.
Stay tuned for more next Sunday!
Thank you,
Kristy Edwards, MAS Curator of ARt