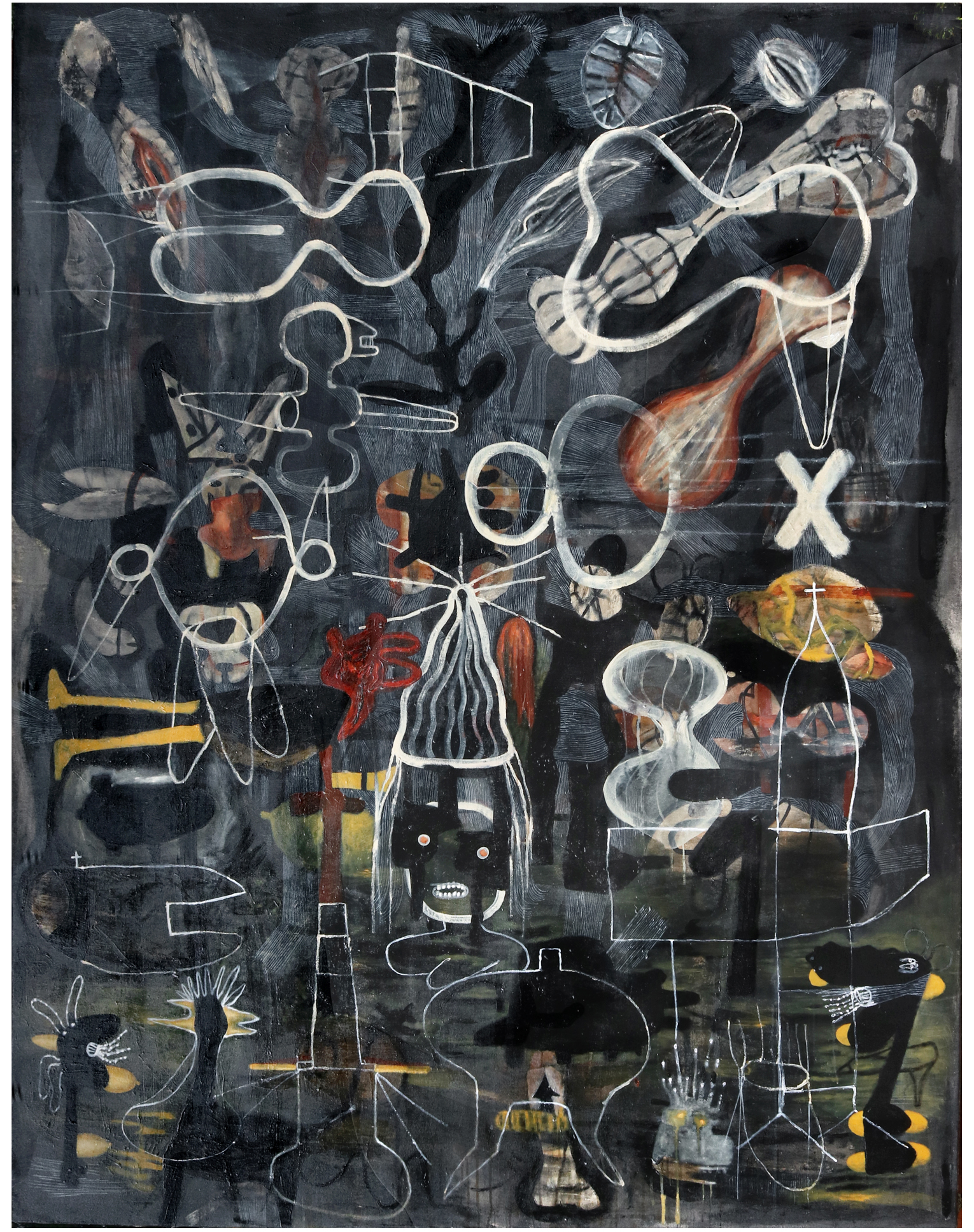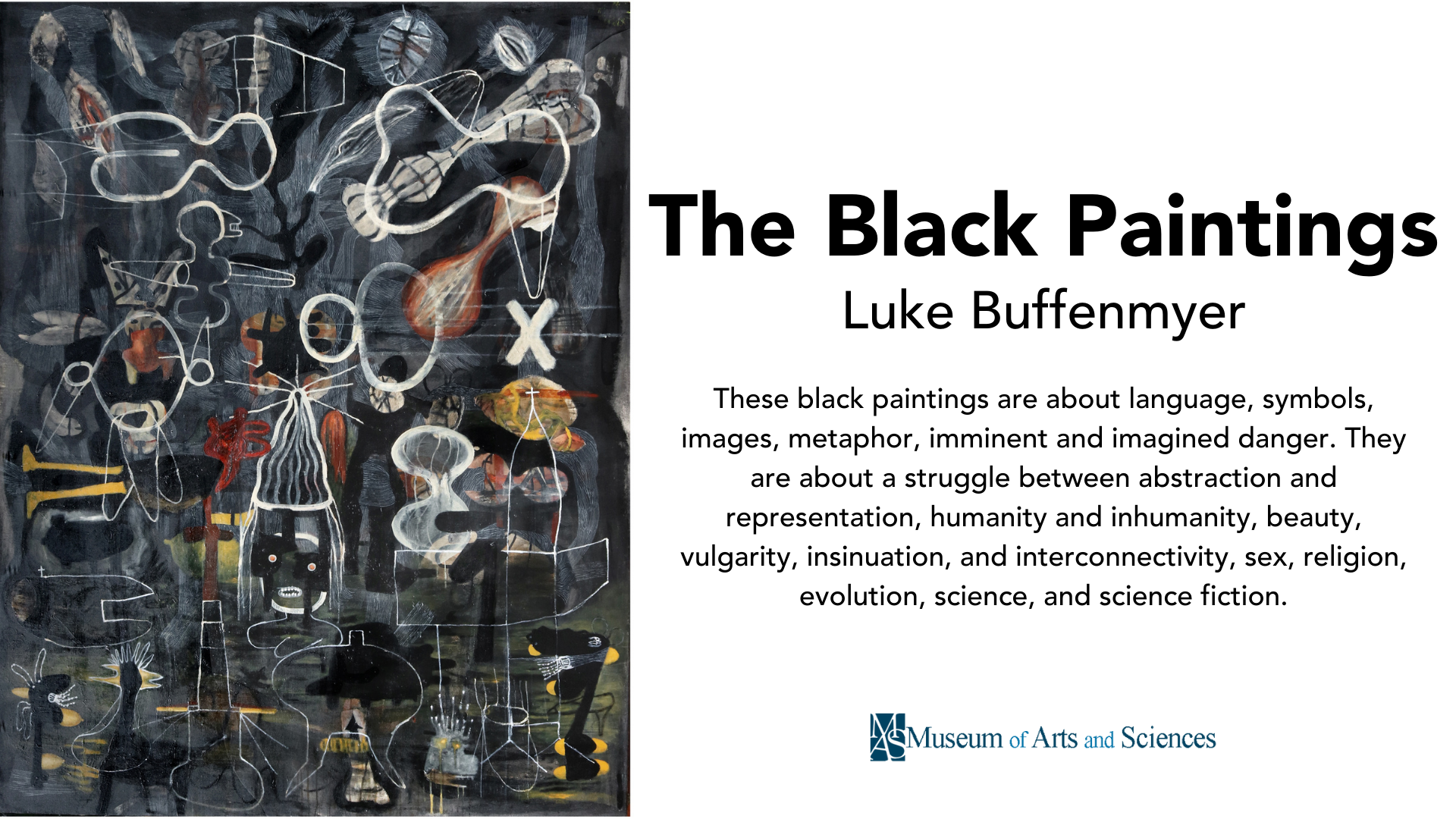 About Luke Buffenmyer
Born in Chicago IL, Luke Buffenmyer earned a Bachelor of Fine Arts from the Rhode Island School of Design and a Master of Fine Arts from the School of Visual and Performing Arts at Syracuse University. As a visual artist and designer, he works in a variety of mediums including painting, drawing, photography printmaking, wood, and digital imaging.  Working concurrently on multiple projects, often combining various media, his paintings, drawings and photographs have been shown in many venues including the Macon Museum of Arts and Science, the Everson Museum of Art, Boston Center for the Arts, Hera Gallery, and NK Gallery Boston. He has worked and taught in Illinois, New York, New Hampshire, Massachusetts, and Florida, and is currently living in Macon, GA and teaching at Middle Georgia State University.
Image: Bunny paints a picture of suffering and pain, 2018, 88×68 inches, acrylic, and white charcoal on canvas.