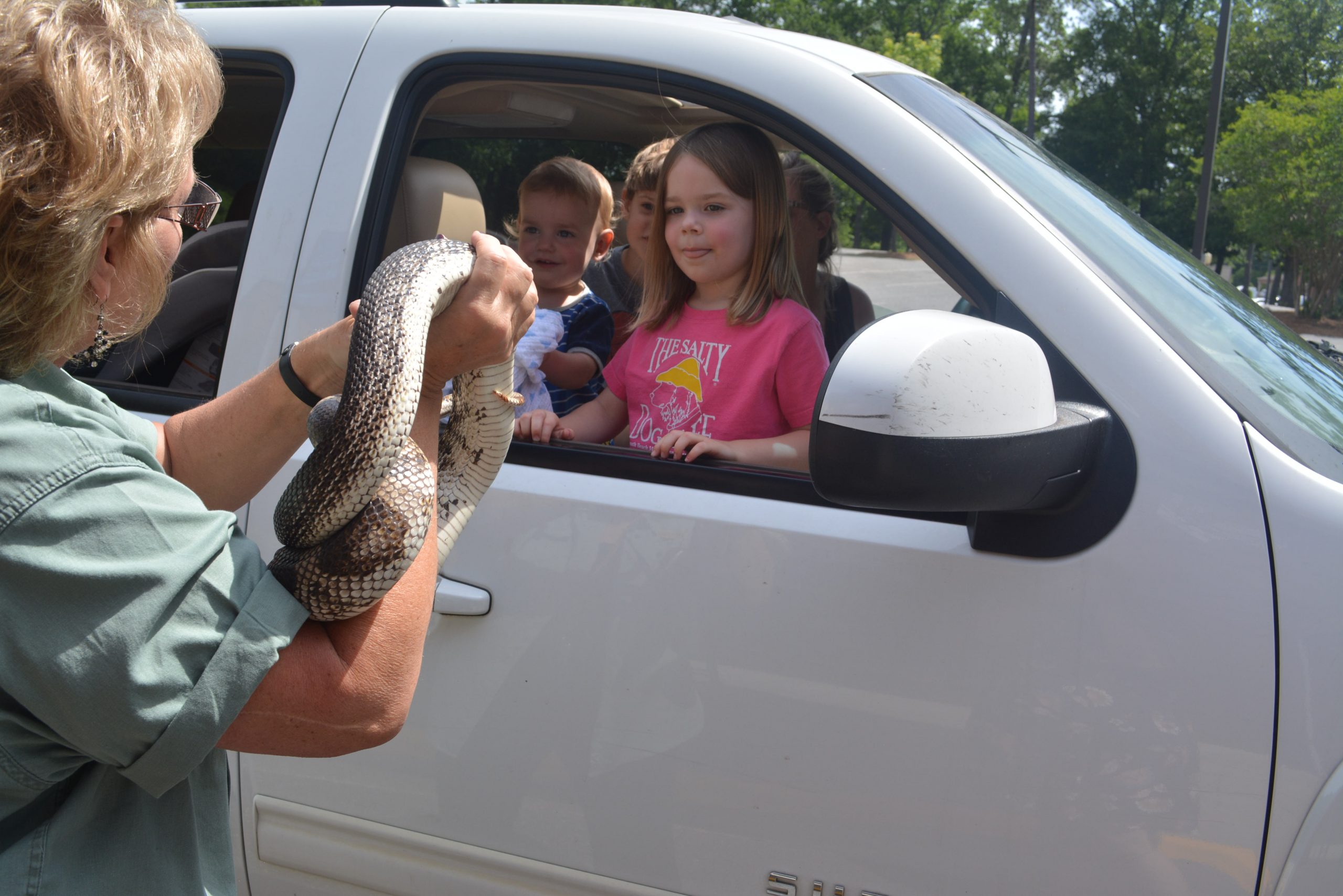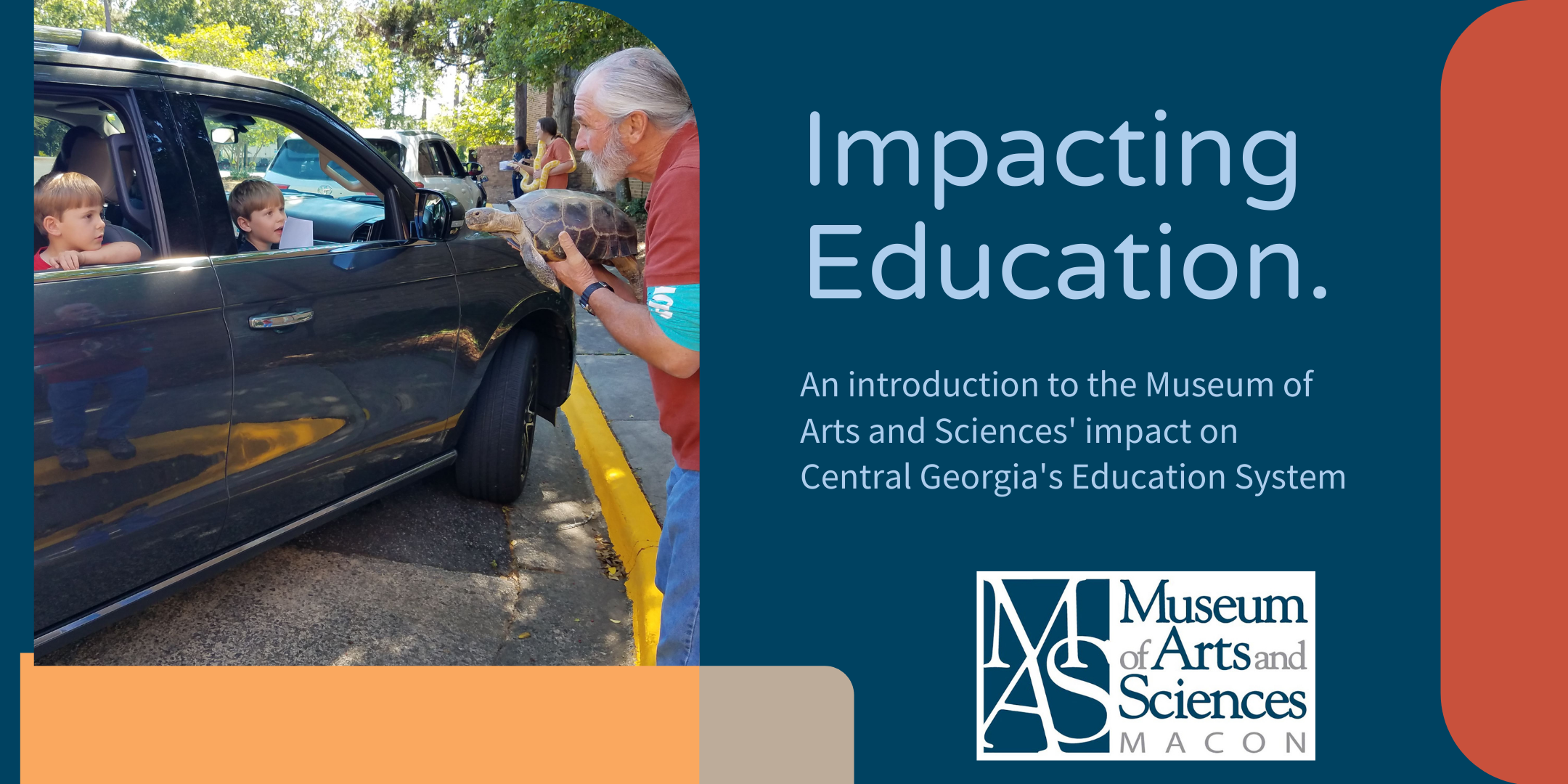 By Christopher Collier, guest writer of the MAS
On Wednesday, March 11, the World Health Organization declared COVID-19 a pandemic. Two days later, on Friday, March 13, President Donald Trump declared a national emergency. That same Friday, the Museum of Arts and Sciences shuttered its doors indefinitely. Susan Mays, MAS Director of Programs, left work that day determined.
"I just loaded up," Mays said. "I came home with two great, big bags of files—trying to bring home anything that I could bring with me to work on. [I was] already trying to think about what kinds of projects I might do."
Sherry Singleton, MAS Director of Communication, said that the staff spent the rest of March and April planning and deliberating over the museum's next steps.
"The end of March was really just a hunker down," Singleton said. "[It was] us sitting at home, thinking, 'are we going to resume next month, or is this where we're at?' What we started doing in April was really trying to figure out how to continue serving people who can't leave their homes. How do we give them the gift of the museum from their living room?"
Like many other businesses and organizations, the MAS rolled with the punches and adapted to the 'new normal' during the onset of COVID-19. The museum posted coloring pages, crafts, and educational videos during Georgia's stay-at-home order, maintaining its unwavering commitment to education. 
After a claustrophobic and unfamiliar March and April, the month of May brought hope and relief to Georgia. The state was beginning to re-open, and the MAS was ready to serve the public. A Drive-Thru Mini-Zoo was among the many ideas that the museum had brainstormed during quarantine, and it was gaining traction. 
"The Drive-Thru Mini-Zoo came from a board member," Singleton said. "We decided to start it with just [MAS] members. Let's feed out information just to members, and see what kind of response we get. Let's just stick our toe in and see what the comfort level is for that." 
Equipped with five animals and five tents, the MAS tested the waters. The first drive-through saw 23 cars and countless smiles.
"They [guests] were so excited to get out of the house," Singleton said. "People had been in their homes for over a month, so just being able to be in their car and feel safe in their vehicles but us being able to do our work—it just felt amazing. We did that two or three more times, and then we decided to open it up to the public." 
The drive-through ran through June and saw an estimated 2,164 guests cruise through its loop. After coverage from Macon's 13WMAZ, the Telegraph, and other local news sources, the drive-through was seeing over 100 cars a session. Eventually, the line became so congested that the museum had to hire off-duty police officers for traffic management. But the impact could be seen beyond the numbers.
"There were parents who had children who were immunocompromised," Singleton said. "I remember one little boy in particular. There was no prospect of him getting out at all. For him to be able to sit in the front seat of his mom's car and eat a cake pop while he looked at these animals—inside each car, they were getting their own personal animal show. They stopped in front of each animal, rolled their windows down, and that animal and that zoo staff were engaged with nobody else but them for a few minutes at a time. These are children who don't normally get out on a good day. That's a little Disney World experience right there."
Sharron Cornacchione, MAS Animal Curator, appreciated the bond experienced between the museum's guests and her animals during the drive-through.
"The staff noticed how beneficial it was for the animals as well because when they saw the people, they lit up," Cornacchione said. "The birds talked more, the lemurs jumped more, and you could just tell that it made it easier for everyone to be able to cope a little better through this crazy time."
Now more than three months removed from their first Drive-Thru Mini-Zoo, the museum continues to adapt and evolve to merge into the 'new normal'. It's latest initiative, virtual field trips will allow schools across the region to visit and experience the museum from afar. The package is produced by the MAS education staff alongside Big Hair Productions, a professional filmmaker, and will feature three distinct, 20-minute segments with more to come throughout the year. During the field trip, students will get a closer look at the museum's animals, tour the solar system through Science on a Sphere®, and discover more about the Moon and its craters through a hands-on experiment that can be reproduced in the classroom.
"We know teachers are struggling with presenting their content to students in all kinds of challenging ways," Mays said. "Some are trying to deal with both virtual and in-person students at the same time and some of them [are] dealing with all-virtual students. We're trying to provide some things that will support them, so all of the programming that we offer is curriculum-related and supports the Georgia Standards of Excellence in very specific ways."
Singleton hopes that the virtual field trip recreates the traditional experiences that students are accustomed to. 
"What we're really hoping is that we'll continue to make that experience for a child interesting and adventurous until they can come back in here," Singleton said. "That's where we shine, and that's what we do—we want them here. But until then, we're going to work our hardest to make sure that experience is just as rich from their smartboard in their classroom."