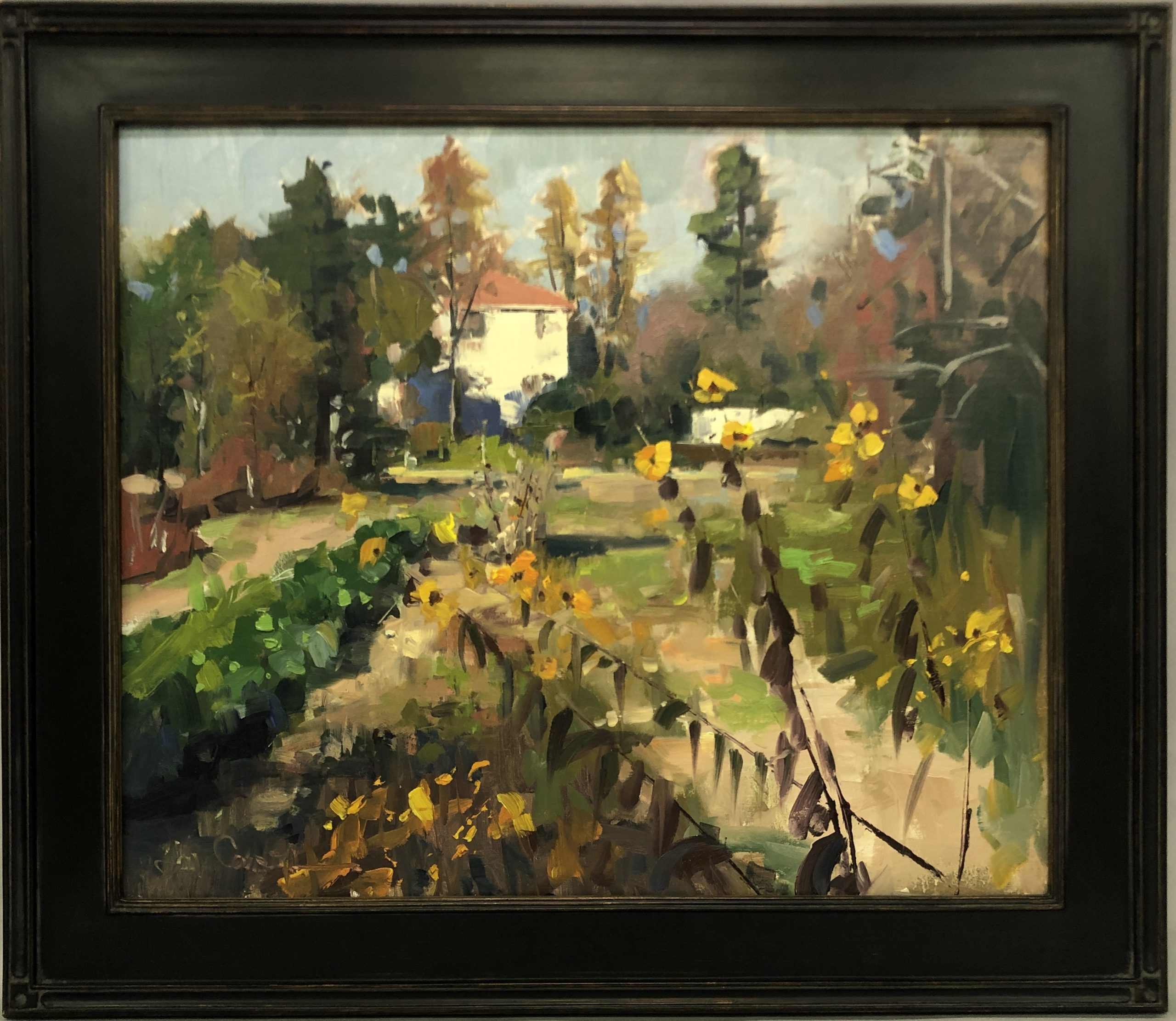 By Christopher Collier, Guest Writer for the MAS
Stephen Reichert, Museum of Arts and Sciences (MAS) supporter and donor, has always had a collector's eye. Reichert stepped into the world of collecting at just 17 years old, purchasing an antique end table from his mother. After graduating from Emory University with an English literature degree in 1965, he joined the Navy and contributed to the country's war efforts in Vietnam. Reichert returned home to Macon in 1968 and began a brief career in banking. 
"When I came back to Macon after I got out of the service, I took the job in banking because banking was kind of the business equivalent of an English major--puts you in touch with everything," Reichert said. "But I soon realized it was not what I wanted to do for the rest of my career. I had a little house here in Macon that I had started furnishing and [I was] collecting seriously. I realized that I was just having much more fun pursuing my interest in art and antiques than I was in banking."
Passion and destiny guided Reichert's next steps. After receiving counsel from a local decorator, Reichert resigned from his job at the bank, packed his bags, and set off for New York—the mecca of everything he loved—at just 33 years old. 
"It would have been hard if I had been from New York and moved to Macon," Reichert said. "But going from Macon to New York was a piece of cake. I was so inspired by everything there—the museums, the restaurants, the pace, the energy, [and] the architecture. You name it, they had it."
The Big Apple reciprocated Reichert's embrace, facilitating a 32-year career in the decorative arts industry. At his peak, Reichert was a national sales and marketing director for Jack Lenor Larsen, Inc. It was a title that sent him to art galleries across the globe. Reichert returned to Macon at 65 with a broadened passion for art and an expansive collection. Once home in 2008, he began collecting art to share with the community. One of Reichert's greatest MAS donations is tied to Fernando La Rosa, a Peruvian photographer, and artist who lived in Macon and taught at Wesleyan College.
"Before he died, I was in a conversation with him just to ask if any of his photographs were in the MAS collection and he said, 'not a one,'" Reichert said. "I went around to some of his friends and said, 'you know, this is a shame and we need to correct it.'"
Reichert's eventual purchase and donation spurred one of Fernando's close friends to donate three more of his photographs to the MAS. Fernando La Rosa passed away on Nov. 5, 2017, but thanks to the giving spirit of collectors, his work will be enjoyed by Central Georgians for generations to come. Kristy Edwards, MAS Curator of Art, said that collectors like Reichert are crucial to the museum's functioning. 
"There are people out there watching him," Edwards said. "He's not the artist, he's the collector, so he's an inspiration to other collectors to do what he has done. If it were not for him, the collections would be empty. I mean, of course it starts with the artist, but to get [the art] from the artist's hands to the museum takes a person like Stephen [Reichert] or Tom [Wight]."
The MAS mission is to acquire, preserve, study, interpret and exhibit objects of artistic, scientific, historical, or cultural value that have inherent significance to the people of Central Georgia, so as to promote a fuller understanding of humankind, its heritage, and environment. Selfless donors like Reichert ensure the fulfillment of this mission.
In addition to Fernando La Rosa's work, Reichert has donated Eric O'Dell's 1982 and Jim Carson's Highlands Lake. Reichert's generous donations further advance the museum's mission to showcase Central Georgian artists.
"You get to the point where, if you're fortunate enough, you can donate in varying degrees," Reichert said. "Just being able to donate is a joy--being in this position to do that and to think that some of the art that I was able to be exposed to as a child will be there for the next generations of children to enjoy and be inspired by."
Tom Wight, MAS supporter and donor, is another collector that has been integral to the museum's ability to carry out its mission. Among his various MAS donations are three Beverly Buchanan floral paintings. Wight said that his donations contribute to the museum's mission to educate the public about the artists who have lived and worked in Georgia. 
"When the museum has a lot of diverse and good art in the permanent collection, it gives them the ability to educate people over a period of time because they can stage their own shows or parts of their own shows," Wight said. "For example, if they wanted to do an African American artist display or if they wanted to do a Beverly Buchanan show, they own enough pieces."
Buchanan has a long history with the MAS. In 1979, she completed Ruins and Rituals at the museum. A series of concrete structures, the sculpture speaks to mythology and memory by recalling ancient tombs. Edwards said Buchanan's work holds great educational power at the MAS. 
"She brings the attention of the larger art world back to MAS," Edwards said. "We hold her things here for the community but [also] for the larger American [and] world population. Those who are writing a paper or are interested in the particular art of Beverly Buchanan can come here and find a wealth of information and some holdings."
The MAS has worked to support the role of the collector, but it isn't yet satisfied. Spearheaded by Edwards, the museum will start a collector's guild in 2021 with the hope of educating its members on the process of collecting art, what to collect first, and how to go about finding it. There is a future generation of Stephen Reichert's and Tim Wight's, and the museum intends to foster it.