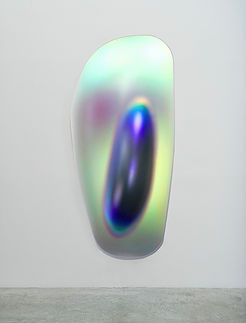 March 7, 2017 – August 13, 2017
Unifying sculpture and painting, Gisela Colon's Glo-Pods are made of blow-molded plastic and have a swelling, asymmetrical geometry that suggests both organic and liquid forms. The sculptures' inner core of iridescent, reflective pigment creates the experience of colored light emanating from within. On display will be more than 20 luminous, curving, biomorphic forms—autonomous, non-representational objects that provide a perceptual experience of light, color, and space. The viewer encounters a different object each time he or she sees a piece since the interior colors are constantly morphing, depending on lighting conditions and the angle at which they are viewed.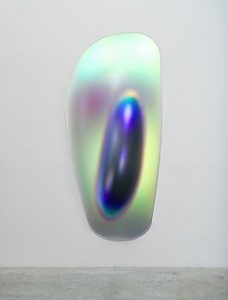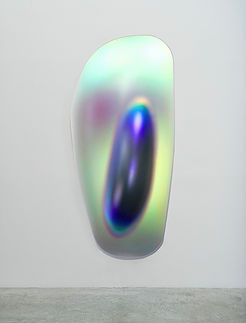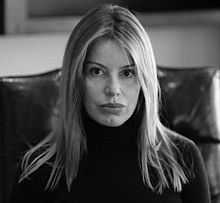 Colon was born in 1966 in Vancouver, Canada, to a German mother and Puerto Rican father. She was raised in San Juan, Puerto Rico and attended the University of Puerto Rico, graduating magna cum laude in 1987 with a BA in Economics. Colon moved to Los Angeles to pursue graduate studies, receiving a Juris Doctorate from Southwestern University School of Law in 1990. She was given a Congressional Scholarship Award by the Harry S. Truman Foundation in recognition of her outstanding academic excellence.
Colon began her artistic career as a painter exhibiting abstract works from 2005 through 2011. In 2012, Colon moved away from painting into sculpture, focusing on perceptual phenomena, an interest she shares with other members of the Los Angeles-based Light and Space movement, such as Robert Irwin, James Turrell, Craig Kauffman, DeWain Valentine, Helen Pashgian, Larry Bell, Ronald Davis, Mary Corse, and Peter Alexander. Colon's friendship with mentor DeWain Valentine and the writings of Donald Judd and Robert Irwin generated a conceptual shift in her work increasing her interest in issues of visual perception, and materiality, which led to the creation of her plastic sculptures body of work. Through an industrial process, Colon developed a unique fabrication method of blow-molding and layering various acrylic materials, producing mutable objects that appear to emanate light and color from within.