Pet Portraits & Pinot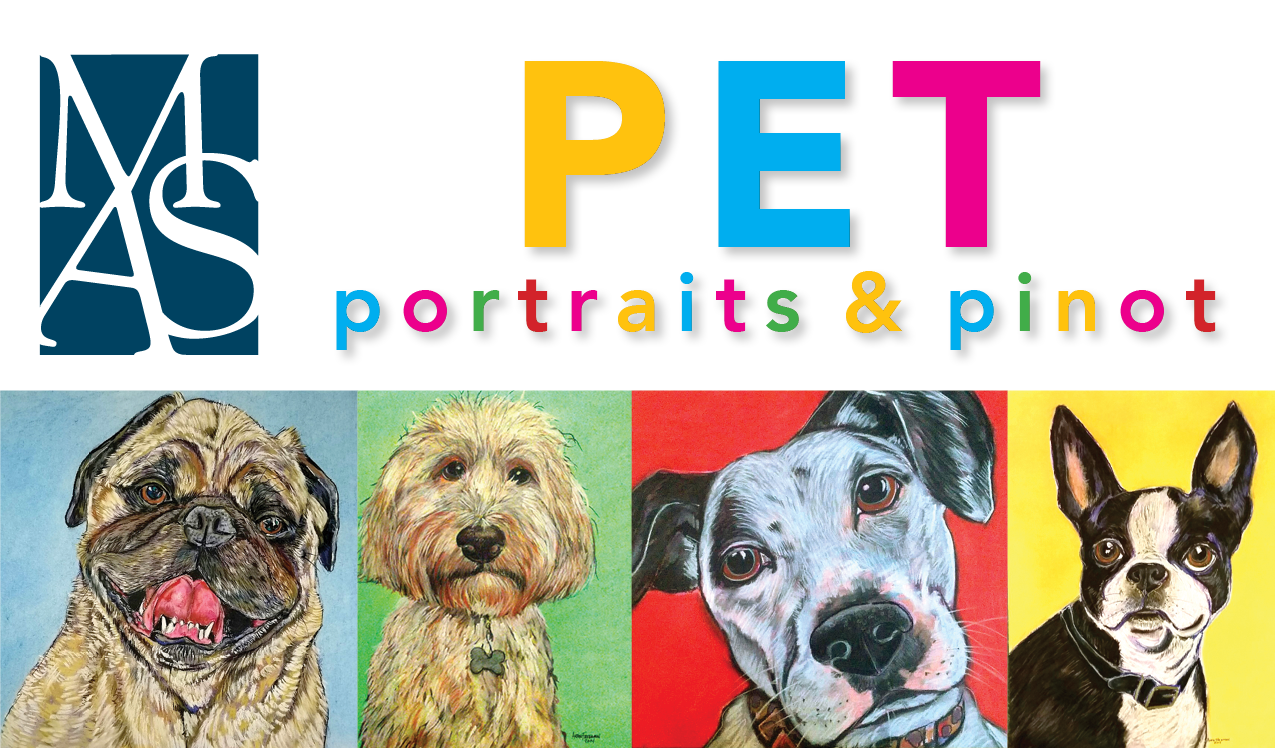 Join us for an evening of painting and good friends. Don't worry, painting experience is not needed. The instructor, Arrin Freeman, will guide you step-by-step. We will pre-sketch your pet on a 16×20 inch canvas prior to the class.
This event is BYOB (bring your own beverage). You must be at least 18 years old to participate and at least 21 years old to drink alcoholic beverages.
Reservations are required. Due to supplies and limited space, there will be no refunds.
Send us a photo of your pet no later than July 16th. Only one pet per painter.
Email your pet photo to bcunningham@masmacon.com. The file must be in jpg format.
You can also bring a print to the Museum for us to scan. We will return photo the night of the event.
The forward-facing, mug-shot style is best. Use good lighting and make sure your subject is in focus.
We will provide cups and bottle openers. We will not supply ice or any beverages.
<iframe src="https://eventbrite.com/tickets-external?eid=46131884709&amp;ref=etckt" width="100%" height="360″ frameborder="0″ marginwidth="5″ marginheight="5″ scrolling="auto"><span data-mce-type="bookmark" style="display: inline-block; width: 0px; overflow: hidden; line-height: 0;" class="mce_SELRES_start"></span></iframe>
<div style="font-family: Helvetica, Arial; font-size: 12px; padding: 10px 0 5px; margin: 2px; width: 100%; text-align: left;"><a class="powered-by-eb" style="color: #adb0b6; text-decoration: none;" href="https://www.eventbrite.com/" target="_blank" rel="noopener">Powered by Eventbrite</a></div>
</div>