MAS Fulldome Film Festival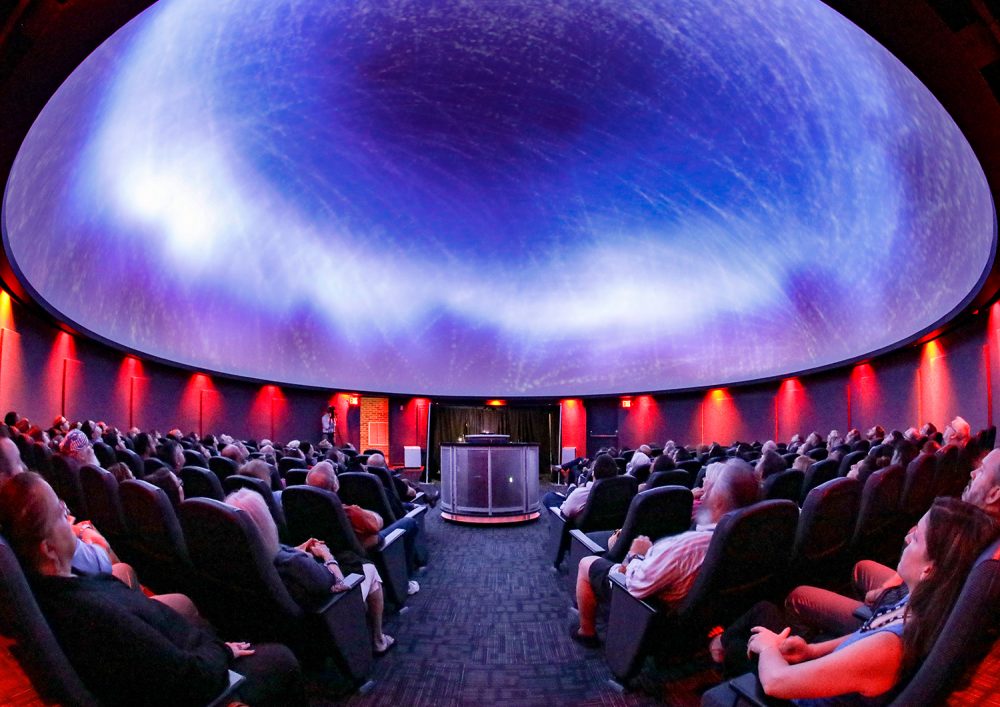 Join the Museum in welcoming the work of multiple artists who have created unique and immersive 360º Fulldome Films for the Planetarium. These films range in subject and length.
Regular Planetarium shows will not be shown this week, but we invite you to come and watch these wonderful works of art. The shows are included with regular Museum admission, a Macon Film Festival Movie Pass, or if you are a Museum Member, it's FREE.
Show Schedule:
11:00 – 12:15 pm: Art Xtra Extreme (70 minutes total) – This series is not kiddo friendly and is our most extreme artistic experience.
5 Minutes to Death
End (O) (20 minutes)
Hiruko (44 minutes)
1:30 – 3:15 pm: Earth Lovers – This series is epic and visually arresting: a journey to all corners of the Earth.
Earth Lovers Pt. 1 (50 minutes total)
American West (8 minutes)
4 Elements (17 minutes)
Birth of Planet Earth (24 minutes)
Earth Lovers Pt. 2 (57 minutes total)
EXO: Are We Alone? (30 minutes)
Aurorae (27 minutes)