Festival of Trees Gala
November 14, 2019 @ 7:00 pm

-

11:00 pm

EST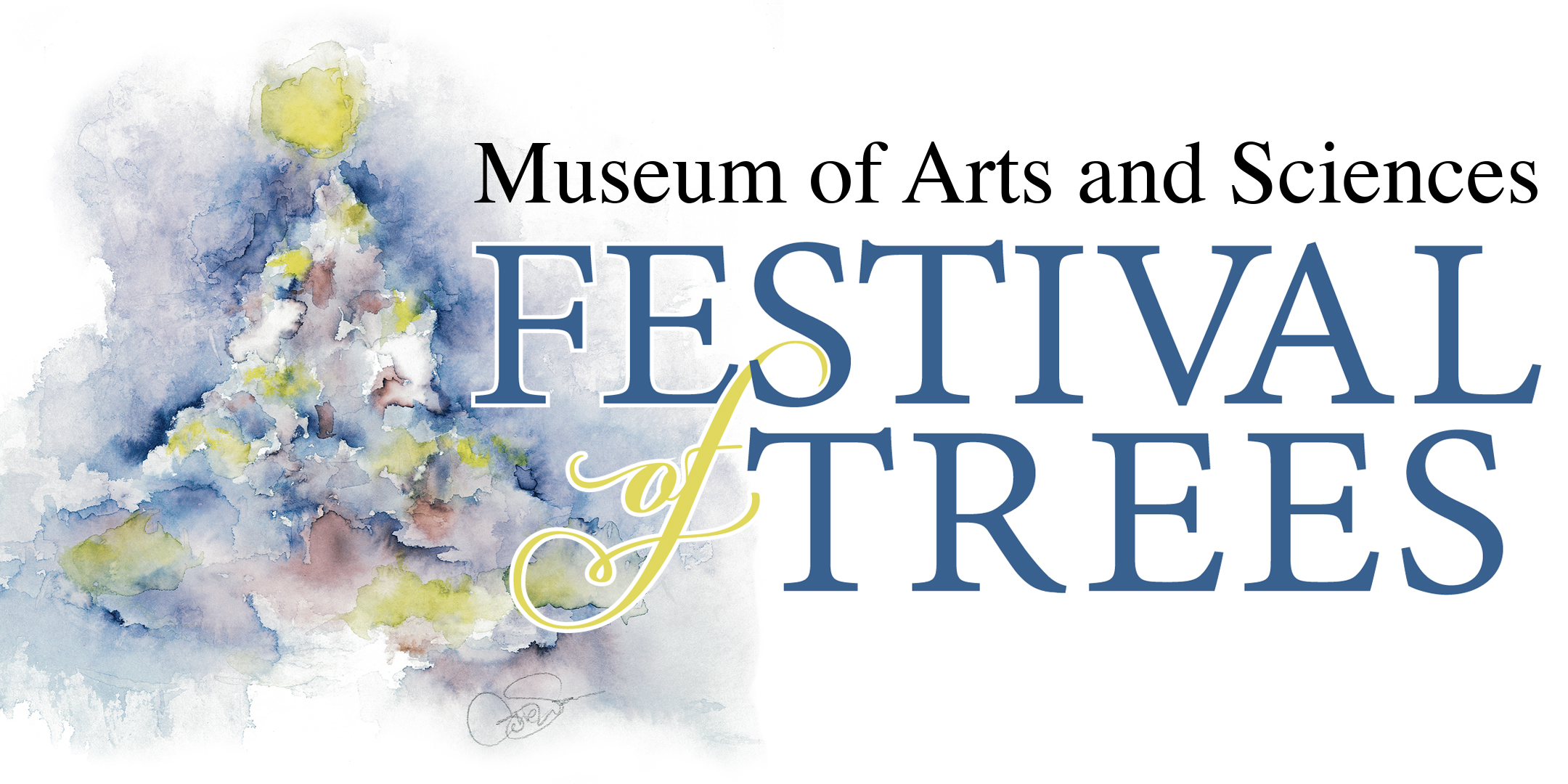 Welcome to the 2019 Festival of Trees! The Museum of Arts & Sciences is so excited to be celebrating the 33rd Anniversary of this important annual fundraiser. With the generous support of the people and businesses of this community, we can continue our mission of providing dynamic cultural and educational opportunities here in Middle Georgia.
Mark your calendar for our black-tie event on Thursday, November 14th! Once again, this year's Festival of Trees Gala, hosted by the Festival of Trees Committee, will feature an open bar, fantastic food, live music by the Grapevine, a silent art auction and our 6th Annual Macon Millionaire raffle drawing. Thanks again for your support!
The Festival of Trees exhibition and events would not be possible
without the support of the following sponsors:
Presenting Sponsors
Corporate Sponsors
Gold Sponsors:

Silver Sponsors:

Bronze Sponsors:

Copper Sponsors:
Ambrose Pediatric Dentistry • American Pride Bank • Anna Greer Interiors • B&D Industrial • Benjamin A. Vaughn, P.C.
Blake & Pendleton, Inc. • Bon Hommes Inc. • Bradshaw N. Ford, DMD • Cadence Bank
Chambless, Higdon, Richardson, Katz & Griggs, LLP • Custom Floors of Georgia • Day & Ennis, LLC
Dellacona Law Firm, LLC • Easterlin Pecan Co. • Ford Family Dentristry, Cordele, GA • Fountain of Juice
Geotechnical & Environmental Consultants, Inc. • GMFS Lending • Head Over Heels Boutique
Hofstadter & Associates, Inc. •  Macon Periodontics and Implant Dentistry, LLC • Mauldin & Jenkins
Mercedes Benz of Macon • Molly R. Sims, MD • Powers Law Group • Smith, Hawkins, Hollingsworth, & Reeves, LLP
Spillers Orthodontics • Starr Electric • The Casserole Shop & Bakery • The Image Collection • Tidwell & Hillburn Insurance
Warner Robins Pediatric Dentistry • Zaxby's/Genghis Grill
Individual Sponsors
Star Sponsors:
Candy and Malcolm Burgess • Melissa and David Hollingsworth
Santa Sponsors:
The Hon. and Mrs. R. Lanier Anderson, III • Georgia and Bob Hatcher
Mr. and Mrs. Gene Maddux • Sally and Albert McKay
Dr. and Mrs. J. Terrell Pope • Courtney and Tom Swift • Tom B. Wight
Snowman Sponsors:
Cathy Cox and Mark Dehler • Dr. Ken Deaton and Dr. Stella Tsai • Amy and Cole Dunaway • Holly A. Ertel • Kathy and Waldo Floyd
Suzanne and Buzz Harper • Mary Hunter Harrell Melissa and Jimmy Hinson • Bert and Mardi Maxwell • Mr. and Mrs. John McNeil
Beverly B. Meadors • Betty and Gary Meadors • Mr. and Mrs. Philip T. Rabun
Hatsy and Kenneth Sams • Isabelle and Blake Sullivan • Dr. and Mrs. Edward Young
Reindeer Sponsors:
Dr. and Mrs. Bill brooks • Dr. and Mrs. Ken Harper • Mr. and Mrs. Elbert McQueen • Mr. and Mrs. Joseph Pearson
Mr. and Mrs. Nick Rizkalla • Dr. and Mrs. Steve Tuck • Mr. and Mrs. Randy Wright
Festival of Trees Committee
Festival Chair: Meghan Putnam Hollingsworth
Individual Sponsorships: Kensey Adair Rabun
Corporate Sponsorships: Elizabeth Lewis Ford
Decorations: Cassie Murman Jones & Merritt Murphy Jones
Tree Design: Lily Foote Robinson
Raffle: Elizabeth Solomon Schorr
Luncheon Chefs: Natalia Del Basso Orsini & Nancy Shurling & Claire Smith
Luncheon: Emily Huckaby Arnold & Elizabeth Wynne Hart
Sugar Plum Shop: Christen Patterson McCommon & Tiffany Davis Olson
Museum Made: Jennifer Stone Heller
Paula Berenguer Aguirre • Ember Bishop Bentley • Catharine Moss Brannan
Cassie Edwards Brannen • Rachel Cozart Braxton • Paige Prosperi Brooks
Gena Bryant Chalfa • Elizabeth Broom Cleveland • Mary Ann Mathis Coker
Mary Houston Matthews Coker • Meredith Mitchell Covert • Natalie Ford Cozart
Jenna Schnetzer Darrah • Paige Sforzo Davis • Kristi Peake Davis • Molly Meadors Deweese
Marjie Martin Dickey • Stacy Lynn Dickey • Eryn Dunwody Dieler • Hali Elizabeth Eckard
Shannon Slocumb Ethridge • Megan Powers Flournoy • Lauren Hollman Fried
Hannah Heltzel Gabriel • Katie Mathews Garvin • Summer Sterling Grisamore
Sarah Moses Haddock • Evan Cantrell Hair • Olivia Nettles Hatcher • Kelli Pushman Hill
Liz Rosson Hill • Jenny Smith Hofstadter • Caroline Freliche Horne
Austin Yarbrough Johnston • Keri Wondergem Jones • Virginia Candace Josey
Margaret Sullivan Keyes • Darby Kellum Kilpatrick • Kate Reynolds Kirbo
Blair Kent Kruger • Alexandra Markert Lamping • Lauren Nations Lanter
Evelyn Clark Lopater • Burney Pollock Marshall • Martha McKay Maxwell
Katie Lotman McKay • Jenna Blasi McLaurin • Lanier Sloan McLeod
Alex Slocumb Minor • Anna Kay McGoldrick Nash • Paige Hopkins Parker
Amy Sanda Payne • Anna Blanche Young Pennington • Libby Walker Peterson
Nicole Hooks Prine • Renee Sherrin Rainey • Meridith Markert Sams
Bowen Reichert Shoemaker • Sydney McRee Solomon • Mary English Solomon
Holly Stalvey Taylor • Ashley Levandoski Thillainathan • Victoria Walker
Lea Anne Watson Walters • Sloan Matthews Walthall • Laurie Cook Windham
2019 logo design by Corie Swan.