2022 Fulldome Film Festival: Space Explorers Block (2PM Block)
August 19 @ 2:00 pm

-

3:00 pm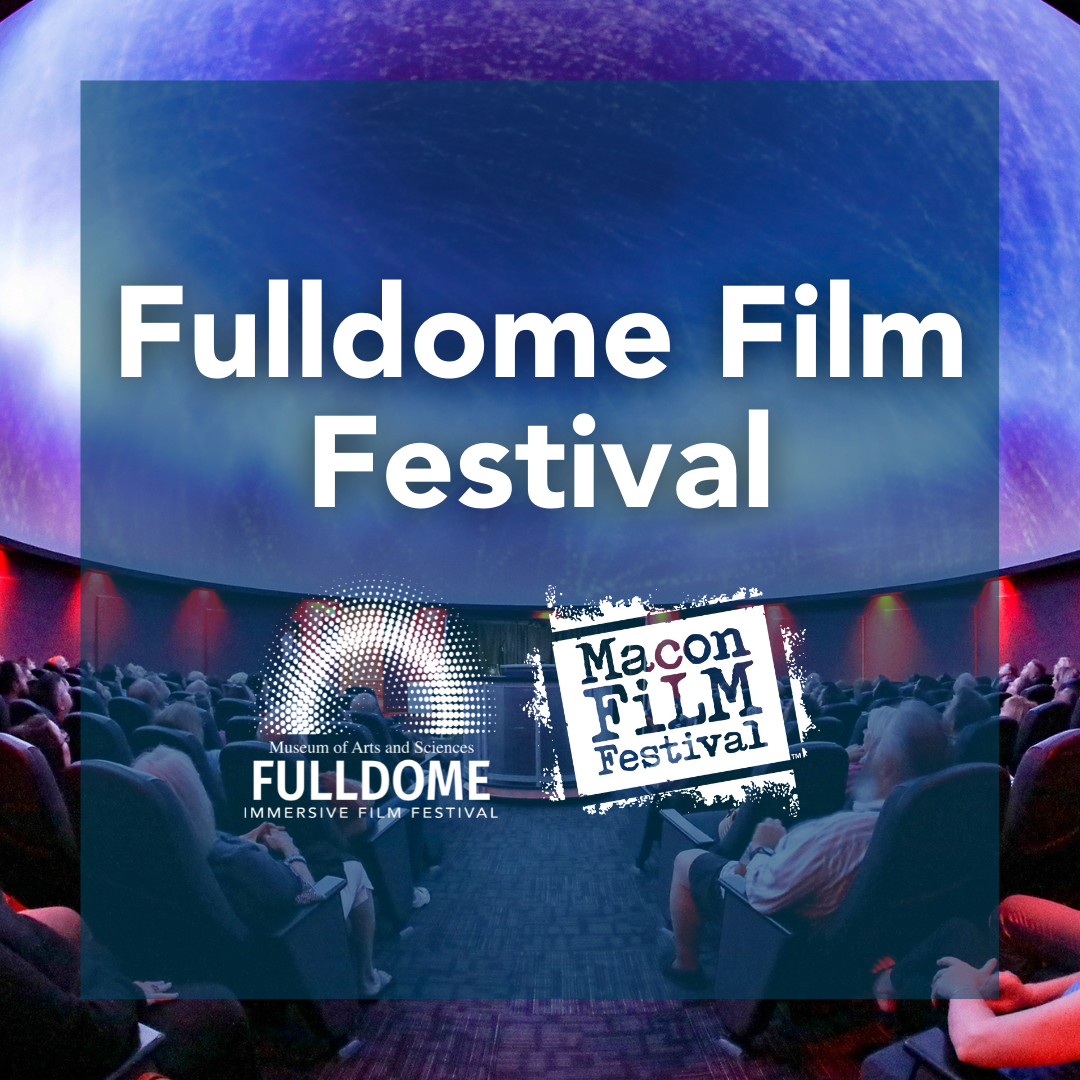 During the Fulldome Film Festival, the MAS Planetarium will be running Fulldome Films in lieu of regular programming. See what is showing below! For more information about the Macon Film Festival, visit maconfilmfestival.com.
Director/Project Creator: Ondrej Kamensky, Jan Píšala, Brno Observatory and Planetarium
TRT: 37:00
Country: Czech Republic
Synopsis: We are inhabitants of a water world. Inhabitants of a space oasis speeding through empty space somewhere between the orbits of Venus and Mars. Water forms our planet as well as ourselves. Its possible shortage raises concern because we are well aware we cannot do without it. It is the first thing we pack for any trip, be it even a short one. And that is while we are still down here on Earth, where water is plentiful. But what if we set out for a longer journey?
Director/Project Creator: Ludwika Białkowska
TRT: 1:30
Country: Poland
Synopsis: Hello? is a 360-experience based on messages between astronauts and the space center. It focuses on a journey within the words in space and time. The idea refers to the situation during the pandemic when the safest and the easiest way of communication was via calls or messages. I wanted to portray the connections between words and phrases, as well as to emphasize the feeling of space and loneliness.
Director/Project Creator: Emilia Ishizaka, Polish-Japanese Academy of Information Technology in Warsaw
TRT: 1:36
Country: Poland
Synopsis: Part of the SPEHEREDOME project conducted in PJAIT, Warsaw. Short, abstract animation and immersive experience of endless zoom.
STARMAP: TO THE UNSEEN UNIVERSE
Director/Project Creator: Hiromitsu Kohsaka
TRT: 27:00
Country: Japan
Synopsis: If we could fly above the Earth's atmosphere and into outer space, what kind of scenery would appear before us? We will journey through our solar system and zoom out beyond the numerous stars of the galactic Orion Arm, the Milky Way, the local group of galaxies, the Virgo supercluster, and beyond.
Across the cosmic landscape, we will encounter beautiful scenes of dynamic, celestial objects. This is the universe, as you have never seen it before.