2022 Fulldome Film Festival: Family Fun Block (11:30AM Block)
August 18 @ 11:30 am

-

12:30 pm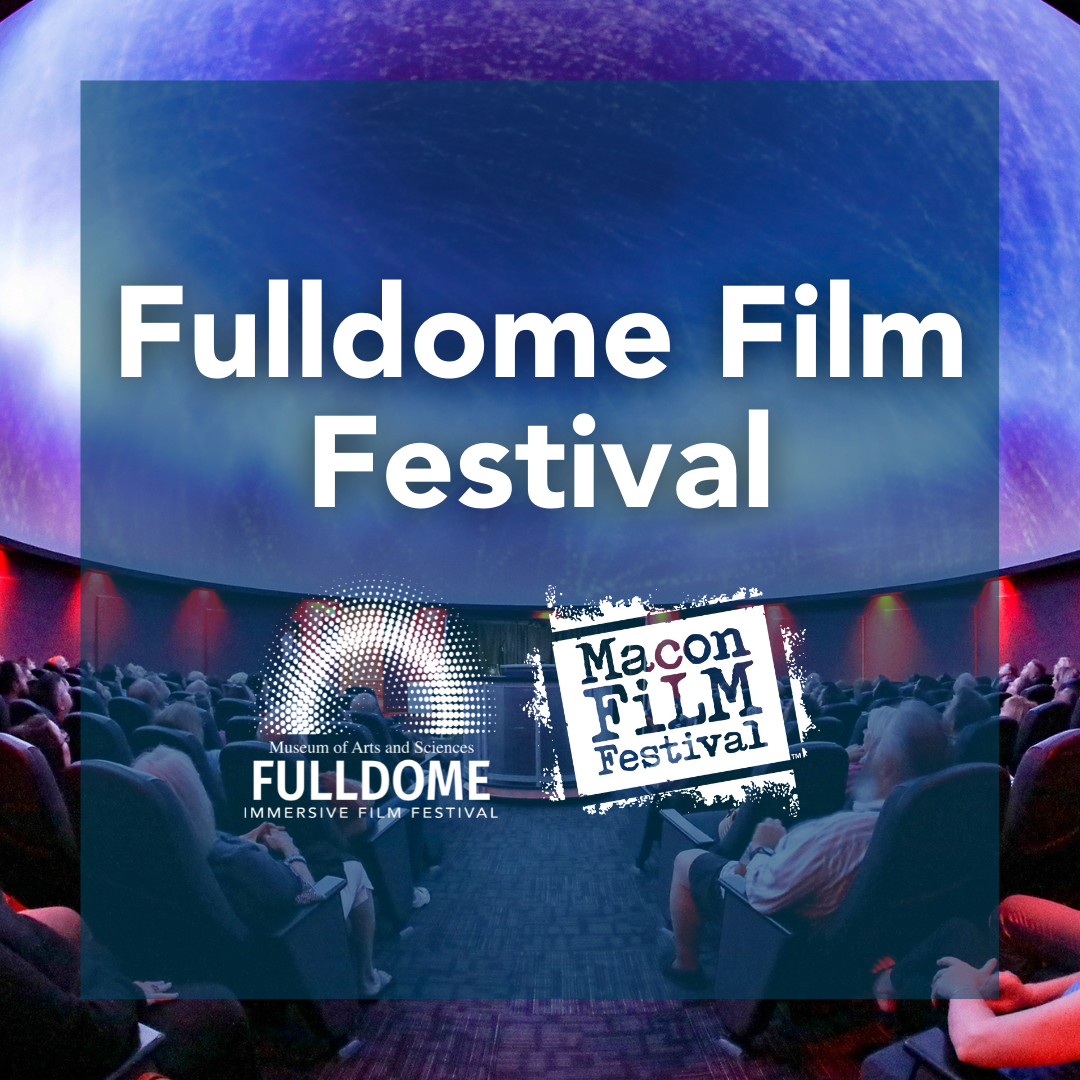 During the Fulldome Film Festival, the MAS Planetarium will be running Fulldome Films in lieu of regular programming. See what is showing below! For more information about the Macon Film Festival, visit maconfilmfestival.com
Director/Project Creator: Warik Lawrance
TRT: 26:00
Country: Australia
Synopsis: Tycho, the cheeky dog with a knack for getting into trouble, is blasting off to discover the red planet, Mars! Join Tycho on an adventure and learn all about Mars, including Olympus Mons and Valles Marineris. Tycho is in search of water to fly his steam-powered space kennel back home. But how will he find water on Mars, when it looks so cold, dusty and dry? Luckily, he discovers a new friend, Oppy, who is all too eager to help. Oppy, the NASA rover Opportunity, is thrilled to share her knowledge of the red planet with a fellow space explorer.
Director/Project Creator: Tatoaraoz
TRT: 4:11
Country: Argentina
Synopsis: A psychedelic trip to a full of color south American forest.
Director/Project Creator: Denise Young, Sally Brummel, Holly Menninger
TRT: 22:20
Country: United States
Synopsis: Mysteries of Your Brain takes you on an immersive, animated adventure into the human brain, exploring how the brain works and what makes human brains so special. Your tour guides on this journey are a curious girl and her crow companion—together you'll zoom along the paths of neurons, fly through brains, and experience illusions on a grand scale. You'll learn how your brain makes you and that, ultimately, how we each have the power to change our brains through the uniquely immersive experience possible in a planetarium dome.