· Tuesday – Saturday: 10am – 5pm
· Sunday: 1pm – 5pm
· Closed on Mondays and Major Holidays
Every fouth Friday is Sky Over Macon. The Museum re-opens at 8pm until 9pm.
Observatory opens at 9pm if the sky is clear.
Dates and times subject to change.
.
· Members Free
· Children 2 & Under Free
· Adults $10
· Children 3-17 $5
· Senior Citizens & Military with ID $8
· Students with ID $7
· **Fees do not include sales tax. Exhibitions, Mini-Zoo, Discovery House,Planetarium, audio programs, and gallery talks are includ-
ed in the price of admission, unless otherwise noted.
Exhibitions, Mini-Zoo, Discovery House, Planetarium, audio programs, and gallery talks are included in the price of admission, unless otherwise noted.
The majority of school groups visit in the morning. For adults with weekday flexibility, we recommend planning your visit in the after-
noon.
Discover great new reasons to visit the Museum of Arts and Sciences by exploring our latest special offers here. Check back often for new promotions and discounts.
Coupons must be presented at the MAS reception desk at the time of redemption.
.
Discounted admission is offered for groups of 10 or more.
· Adults - $6
· Kids - $6
· Teachers hosting groups – FREE
All groups receive FREE parking for busses
Groups can be self-guided or choose a docent-led tour through the Museum. Please notify the Group Coordinator when making your reservations that you would like the docent-led option.
Contact us:
478-477-3232
E-mail (groups@masmacon.com)
The following explanations of Museum policies will let you make the most of your visit to the Museum of Arts and Sciences.
Mobility Access
All galleries and facilities are wheelchair accessible. Wheelchairs are available free of charge and upon request on a first-come, first-served basis.
Strollers
Baby strollers are permitted at all times.
Parking
Parking is free for Museum visitors in the Museum's parking lot on Forsyth Road.
Picnic Areas
For those who wish to bring lunch, picnic areas are available. Individual picnic tables and trash receptacles are scattered throughout the scenic grounds.
Weapons
Weapons of any kind are not permitted on Museum grounds. Weapons include firearms, explosives, knives of any length, and other objects that in the opinion of the Museum of Arts and Sciences staff or Board Members might be dangerous or cause harm.
Guidelines for Visiting
The Museum of Arts and Sciences was created for the public benefit and belongs to all of us. Please help us to protect the art and preserve the collection for the enjoyment of future generations. To ensure that everyone enjoys their visit, please observe the following guidelines.
Observe stanchions and keep a safe, non-touching distance. We ask that you also not touch any artwork, lean on cases or pedestals and not stand on platforms anywhere in the museum.
Sketching
Sketching is permitted in the galleries (pencil only, no ink or paint) with sketchbooks no larger than 8-1/2 x 11 inches (21.6 x 27.9 cm).
No easels, stools, or sketching while sitting on the floor is permitted.
Cameras
Still photography for personal use is permitted in the galleries. No flash, tripods, "selfie-sticks," or other external equimpent are allowed. Videotaping is permitted in the lobby only. No photographs or videotapes may be reproduced, distributed, or sold without permission from the Museum.
Requests for professional photography sessions and filming can be made by contacting the Museum at 478-477-3232.

Food, Drinks & Smoking
Food and drinks and smoking are not permitted anywhere in the Museum.
Please silence cell phones when entering the Museum as a courtesy to other visitors.
Umbrellas, packages, and bags exceeding 13" x 17" cannot be taken into the galleries. They must be left in the coat check room.
Children
Parents should maintain constant supervision of children when visiting the galleries. Museum staff are not responsible for children left unattended.
Please follow any instructions of Museum staff.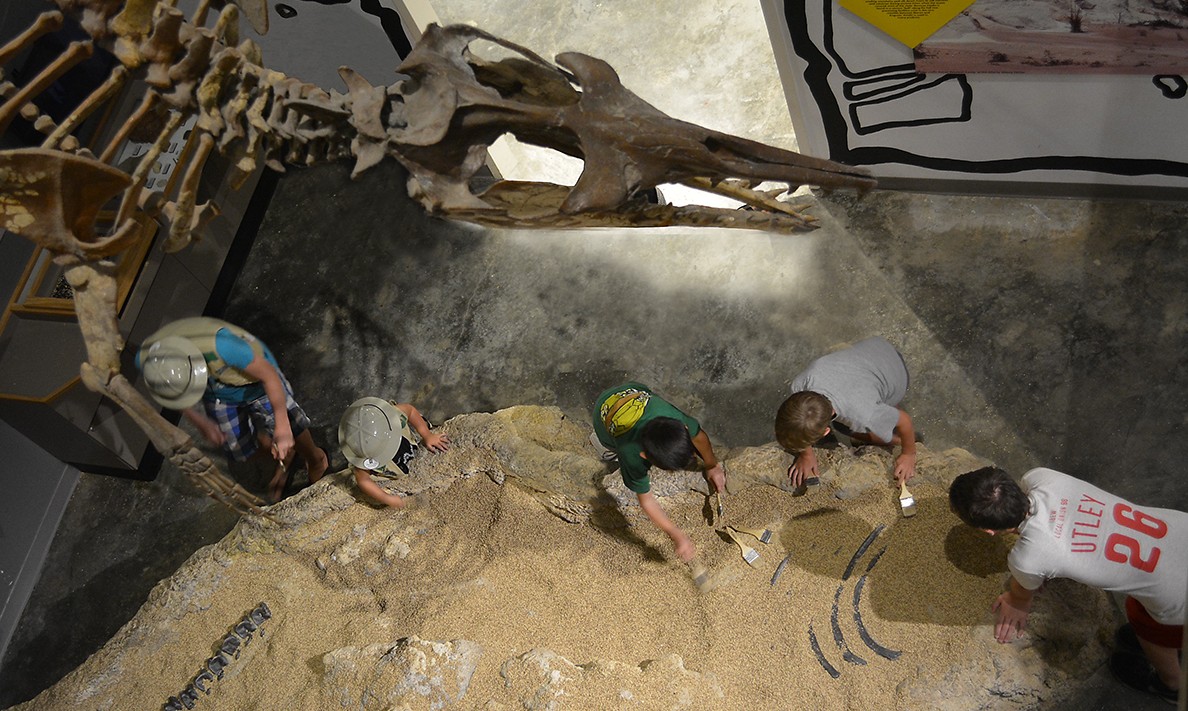 Our Location:
4182 Forsyth Rd,
Macon, GA 31210
Nearby places to Eat
· Our Picnic Areas
· Restaurants Nearby